The World's Official Natural Movement Fitness Program
Master Your Movement And Take Your Fitness to a Whole New Level With The MovNat Certification Program

As Featured In:

Level 1. Your Launchpad.
The MovNat Certification is the most established, complete, and recognized movement course you can find, anywhere. It is the industry standard. If you are serious about movement – this is what you do.
Level 1 is all about the basics. We show you how movements are broken down and taught. We start with the stuff that everybody needs like Ground Movement, Crawling, and Get Ups. Most importantly you learn how to think and talk about movement as a professional. You'll learn that it has a specific language, foundations, and progressions. We teach you how to rebuild movement capability from the ground up. It's the foundation for everything.
We Show You. Then You Show Us.
The MovNat Cert is a fully hands on experience.
You Learn By Doing.
Our Certification Is A One-of-a-Kind Experience
Our Guarantee
You will learn the philosophy, practice, and application of the MovNat Natural Movement® Fitness method so that you can go deeper in your movement practice and help others do the same.
You will have a fun-filled, movement-packed certification experience with like-minded people while learning how to take your training home to feel, move, and perform better in every aspect of your daily life…and help others do the same.
For Everyone
Our Level 1 Certification events are designed for beginners, experts, and professionals alike so that you can learn and improve no matter your age, fitness, or experience level.
Our curriculum is always evolving and we are constantly releasing new materials to help our MovNat Certified Trainers (and candidates, like you!) reach their full potential.
We believe...
Natural Movement is for everyone.




MovNat Professionals
The MovNat Level 1 Certification is trusted by top health, fitness, and movement professionals worldwide.
"I believe that people have lost touch with what it means to be a fully functional human being. We've adapted to live in a very forgiving urban environment and as a result have become frail and fragile versions of what we are truly capable of."
– Stefano Tripney. Level 3 MovNat Certified Trainer (MCT).
"MovNat has opened up a world of new business opportunities for me…My new understanding of human movement has allowed me to reach a larger demographic of people – from young athletes to die-hard golfers to the aging population…I now have a surplus of business opportunities and not enough hours in the week to service the demand."
– Karina Stuke. Level 1 MCT, Health Coach
"MovNat has completely flipped my movement philosophy on itself. I was limited before to four walls and typical gym equipment. I was boxed in."
– Alicia Wang. Level 1 MCT.
"MovNat has been great to incorporate into my rehab practice and strength training. It has also been great being able to incorporate it into my practice working with rugby athletes."
– Dr. Steve Politis. DPT, Level I MCT.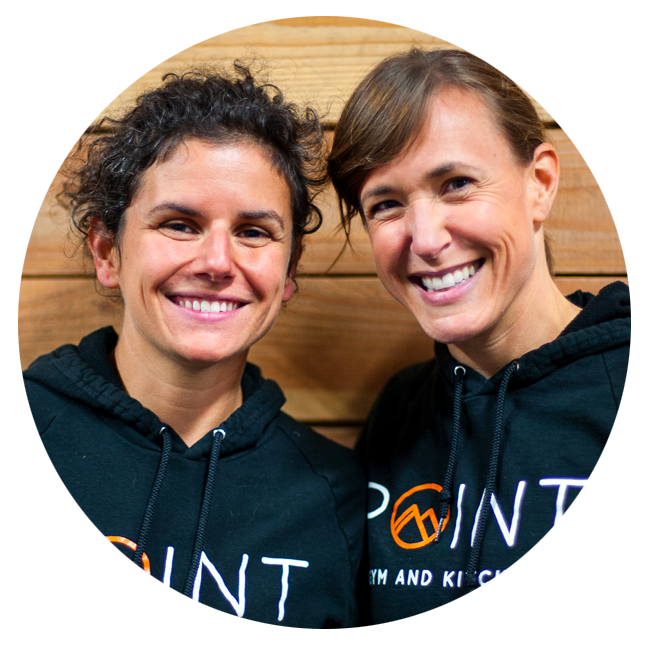 "Movement is an essential part of our mission to find community, camaraderie, and accountability. It helps develop a connection to the world and all it has to offer."
– Melissa & Kim. Level 3 MCTs, Point Gym & Kitchen, Portland.
"At my old gym, I kinda became the go-to guy…and it was also funny to see my manager's face when I strolled in with a 2×4 to use with clients who had progressed from the floor. Soon after, ALL the other trainers were wanting to utilize this simple tool. Being able to break down all of these movements into simple and progressive steps is where MovNat is really leading the way with its education."
– Richard Michael Lee. Level 1 MCT, NASM-CPT, NASM-CES, OTC
"The coolest part about MovNat and Natural Movement – is that everyone responds to it. I mean EVERYONE."
– Cameron Pratto. Level 3 MCT. Owner of Urban Movement.
Practical and Adaptable.
Natural Movement Training is the "missing link" in health and fitness.
A Proven System.
Improve Your Movement Skills Quickly & Efficiently
with our Rigorously Tested, State-of-the-Art Curriculum
Literally hundreds of pages of material.
The MovNat Trainer Manual (version 5.0) is an indispensable resource not only for preparing for your certification, but as an ongoing guide. The step-by-step instructions, illustrations and additional resources will help you deepen your movement practice, wherever you happen to be on your journey.
The Level 1 Certification Preparation Guide contains programming materials to help you better implement Natural Movement Training to be well-prepared for your certification event.
The Level 1 Movement Progression Manual includes step by step breakdowns of each skill taught in the Level 1 curriculum, to help you and those you train learn and progress quickly and safely.
Inside The MovNat Trainer Manual
The Movement Section
The Manual is designed to bring you up to speed with the fundamental principles & terminology that govern movement and MovNat coaching techniques We begin with an extensive discussion of movement itself, how it is practiced, and what it's components are.
Topics in the movement section include:
Movement Effectiveness / Efficiency principles
Mindfulness & body signals
Kinetic preservation
Technique variation & adaptability
Formation of technique (position – sequence – tension)
Points & Base of Support
Body Weight Shifting & Transfer
Static & Dynamic balance
Each category of movement is further explained and discussed in a corresponding module. Techniques, biomechanical theory, practical applications, skill progressions, safety concerns, and a series of drills are covered in each module.
The Coaching Section.
This section covers the best practices and considerations for teaching MovNat classes, workshops, and one on one training sessions. The specifics of the current fitness landscape, public perception, and appropriate venue are discussed. We cover all the safety concerns and practical considerations that go along with teaching Natural Movement in the real world.
Topics in the coaching section include:
How to train at various levels
How to establish perception drills for new practitioners
How to manage training safety
Promoting the MovNat Situational Mindset in your teaching
How to deconstruct & progressively sequence proper technique
Identifying inefficiencies & addressing them in practice
How to manage training progressions
Programming guidelines for establishing a curriculum (Singular drills, Combos, Courses, Challenges & Games)
The Video Library
Register Today. Start Practicing Today.
Upon completing your registration, you will also be given access to the video training library, which contains several hours of both instructional and demonstration videos. This excellent resource is designed to make your certification process as rewarding as possible. If you register today, you can start training today. These videos take you step by step through each movement in the Level 1 Certification. Watch Erwan Le Corre explain the principles behind each movement you will be tested on. You can train right along with Erwan as he goes step by step through each movement.

What The Press Is Saying
MovNat is the future of fitness.
"And with that one word — "practical" — Le Corre exposes a key weakness in modern exercise: Our workouts are domesticated, while the world out there is still plenty wild. In a pinch, can a man put gym-generated biceps and tank-tread abs to any real use?"
"Le Corre's program occupies a space all its own. If anything, MovNat falls within the concept of "evolutionary fitness," an increasingly popular trend embraced by a loosely organized but fast-growing global community of health enthusiasts, medical professionals, and athletes."
"Under most circumstances, if I did an activity that left me with multiple bruises and such sore muscles that lifting my arms was agony, I'd guess that I'd done something very stupid. But after getting roughed up in Silver Spring earlier this month, I couldn't help but feel smart — or, at least, smarter than the average gymgoer."
"In a fitness industry driven by competition and aesthetics, Erwan Le Corre is a beacon of light. His school of natural movement celebrates Nature – both within us and around us. As millions of feet pound millions of treadmills in air-conditioned gyms the world over, one man in the wilds of New Mexico is quietly starting a natural fitness revolution."
"We were getting fit not by going to a hi-tech gym, but by going back to nature's basics. The central ideology is adaptation: re-mastering the motor skills – from running and jumping to swimming and defending – that originally made us one of the most adaptable species on the planet."
"Our overspecialization in unnatural settings, believes Erwan Le Corre, not only has no practical application, but has disconnected us from our natural selves. This disconnect, he believes, is the root of chronic pain, obesity, depression, and general lack of vitality that plagues people all over the world. It's a plight, he says, of a race of zoo humans."
Strong to be helpful.
Fitness for a greater purpose.



Frequently Asked Questions
Q: What are the movement techniques covered at the Level 1 Certification?
Ground Movement
Crawling & Get Ups
Walking
Balancing technique
Pivot-reverse™
Cross-reverse™
General landing
Leg swing™ jump
Forward jump
Upward jump
Downward jump
Tripod vault
Single-handed side vault
Double-handed side vault
Forward swing
Tuck-swing
Forward Swing traverse
Side Swing traverse™
Power traverse™
Hook traverse™
Rotational swing throw
Push Press throw
Rotational swing catch
Push Press catch
Deadlift
Lapping
Shouldering
Push Press
Waist Carry
Chest Carry
Q: May I attend the Level 1 Certification even if I am NOT a health or fitness professional?
Yes! The Level 1 Certification was created for both professionals and enthusiasts alike, and anyone can participate. MovNat founder, Erwan Le Corre, said it best: "The way I originally designed the level 1 was to enable many to train themselves and practice on their own better but also to start sharing with people around them the power of Natural Movement thanks to the proven effectiveness of the MovNat method. You do not have to be a fitness professional and not even to consider becoming one to pass it. All you need is the intention of learning, bettering your own movement, body and mind, and the heart condition which is to share with others the beauty and potency of what you have learned yourself." Apart from the evaluations, the only other requirements for certification are being at least 18 years old, CPR/AED certified, and having a basic knowledge of human anatomy & physiology and/or kinesiology.
Q: What's the difference between the 2.5 Day Certification and the 2-Day Introductory Workshop?
Our level 1 certification workshops mix two types of participants: workshop attendees and certification candidates. Here is a list of ways certification candidates will benefit:
An extra half day of theory and practice, with additional testing at end of the third day.
Access to the MovNat Trainer Manual, Video Library, and additional Resources upon registration (to maximize learning and efficient practice before the event).
Examination of theory, personal skills and coaching abilities during the event.
Access to the private MCT Facebook page (upon passing the certification)
Being listed in our MCT locator on movnat.com (upon passing the certification)
[Limited] Right to use the "MovNat Natural Movement Certified Trainer" mention and logo on your business cards, website or printed material (see Terms section below).
Q: What is the evaluation like?
The evaluation has three components:
Movement Technique – Instructors will evaluate your movement technique of the Level 1 skills throughout the weekend. Learning and practicing these movements is essential for success at the MovNat Certification. There are extensive instructional materials in the MovNat Trainer Manual and in the Video Library.
Coaching Ability – Instructors will evaluate your ability to coach others using a test scenario in a group format. Candidates will be expected to be able to verbalize and demonstrate proper technique for all Level 1 movements as well as identify and correct inefficient movement patterns.
Written Test Evaluation – The test contains 25 multiple choice questions, and a passing score of 80% or better is required. All of the test questions come directly from the lectures, video library, and the MovNat Trainer Manual.
Failure in any area of evaluation will result in no certification being issued to participant. However, logistics permitting, the candidates who fail some of the tests might be allowed to re-take the tests during the same weekend. There is also a 3-month grace period for some of the tests. We want you to succeed!
Q: How hard is this program? Is it really accessible to all ages and ability levels?

A: The Level 1 Certification is an accessible, but tough course, and you should expect to be challenged mentally and physically if you want to earn the MCT credential.  If you take your preparation seriously and are willing to consistently practice – even if you are unfit, older in age, or struggle with certain movements – you have a good chance of earning this certification. However, this is NOT an easy certification to earn, and many people don't pass, usually because they are not prepared. This is why we provide so many helpful resources as part of the program (e.g. MovNat Trainer Manual, Natural Movement Instructional Videos, L1 Prep Guide, and L1 Progression Manual) along with many other ways to support your journey toward better movement (e.g. MovNat E-courses, MovNat Online Coaching, etc.). Please note that our certification team instructors are experienced with helping people of all ages and abilities, and they provide a safe environment for improving your movement skills, regardless of your current ability. Also, our performance standards for testing are adjusted based on age. Furthermore, in rare cases, we provide testing exemptions for students with chronic, debilitating injuries (on a case-by-case basis).
Q: What if I can't perform some of the movements or fail to pass the testing requirements in order to get certified?
A: We want you to succeed and we'll do everything we can to support you in your effort to get certified. That's why we provide so many preparatory materials and support to assist you before the event (all of which is available immediately upon signing up). We recommend at least three months and 20 total hours of practice time to prepare for the Level 1 Certification. But depending on your fitness level and movement background, you may need more or less time to prepare. In the event that you fail one of the tests during your certification, you will be granted a grace period to re-test after the event has concluded. If you need any support, send an email to contact@movnat.com. We're here for you!
Q: How long will my new certification be valid?
A: Your new certification will be valid for 2 years from the date that it is processed. This is to ensure all MovNat Certified Trainers knowledge and skills are sharp, that you continue to meet our standards, and are up to date with current editions of educational materials.
Please contact us at contact@movnat.com with any additional questions you have regarding MovNat Certification.

What our graduates have to say.
MovNat changes your mindset, then your body, then your life.
Ready to get started?
Find a certification event near you today!
TERMS
MOVNAT CERTIFIED TRAINER RIGHTS AND LIMITATIONS:
-List the trainer certification on personal business materials, as follows: Your name, MovNat Certified Trainer (or MovNat Natural Movement Trainer).
-Designate that you are a "MovNat Certified Trainer" or "MovNat Natural Movement Trainer" on your website, business cards, and all promotional materials.
-Use the MovNat Certified Trainer logo which will be available upon completion of the course.
-Use the MovNat Certified Trainer logo in the certified trainer's business materials.*
-We recommend wearing MovNat or "MovNat Natural Movement Fitness" on your local branded attire when teaching MovNat.
-Cannot use the MovNat or Natural Movement trademarks, names, slogans, artwork, photos, videos or MovNat website content in any other business or promotional manner.
-Linking to content and videos on the MovNat, LLC site is acceptable.
-Cannot use the MovNat or Natural Movement trademark and name in your business name, videos, web address, class name, or facility name.
-The MovNat Certified Trainer title does not allow for the use of MovNat and Natural Movement trademarks, names, slogans, artwork, photos, or content from the MovNat website in any other business or promotional manner.
-Any MovNat videos you develop for your website must be high-quality, professional and approved by MovNat, LLC
USE OF MOVNAT CERTIFICATE AND TRADEMARK:
-Both "MovNat" and "Natural Movement" are USPTO registered trademarks. MovNat LLC owns the exclusive right of use in commerce of both trademarks. The use in commerce of both the MovNat and Natural Movement trademarks by MovNat Certified Trainers is subject to specific limitations.
-For information regarding becoming a MovNat/Natural Movement Licensee, please click here.
TERMS OF SALE:
All sales are final. However, we do accommodate transfers, subject to limitations. See our Terms and Conditions for more information.
NON-DISCRIMINATION:
MovNat endorses the principles of equal opportunity – the MCT program is available to all participants regardless of age, race, religion, gender, national origin, veteran status, sexual preference or orientation. Natural Movement is for everyone.