By Danny Clark, MovNat Master Instructor
Sitting on the ground does your body good.
Unfortunately, most people struggle to simply sit on the ground because they rarely sit on the ground. It's a vicious cycle and our bodies pay the price with more stiffness, more aches and pains, less mobility, worse posture, and poorer movement, among other consequences.
The good news is that it doesn't take much to reverse the cycle and dramatically improve both your comfort and efficiency of movement when on the ground.
If you spend a few minutes a day on the floor, and use some of the tips in the video below to streamline your progress, you can see results relatively fast. And before you know it, certain positions that were really uncomfortable for you (or totally unattainable) will be second nature and effortless. And the best part is that once you get to that point, you'll be improving your health, fitness, and posture every time you sit on the ground, instead of reinforcing negative adaptations that lead to pain and injury.
4 Basic Ground Positions
Cross Sit Position
Bent Sit Position
Side Bent Sit Position
Long Sit Position
Tips
Use your arms as posts to support some of your body weight and help you sit upright.
Use bolsters to take some of the stress off of your tight muscles and achy joints.
Use a counterweight to help you bring your center of gravity over your base of support.
For most of us, it's not necessary to sit on the ground during everyday life, since we have chairs all around us. But our body's suffer when we don't use them the way they were designed.
So, we'd encourage you to make a decision to start trying out some of these ground positions as part of your normal everyday life. You don't need to schedule a separate "floor sitting workout," per se. In fact, the simplest way to start is to take one of your existing habits down to the floor (e.g. reading, checking email, brushing your teeth, etc.). A few minutes of practice every day can go a long way.

Build Your Movement & Mobility From The Ground Up, and give your body the freedom to move Well for a Lifetime

We're excited to announce our brand-new e-course, MovNat® Mobility, is NOW AVAILABLE!
MovNat Mobility is a revolutionary four-week program built with simple, practical, natural movements that can be applied to your everyday life.
Whether you want to propel your Natural Movement® practice to the next level, learn the tools to help guide your clients, or start exploring the benefits of Natural Movement® for the very first time – this e-course is perfect for you!
Oh, and did we mention it's on sale? From now until Monday, February 15th, save $75!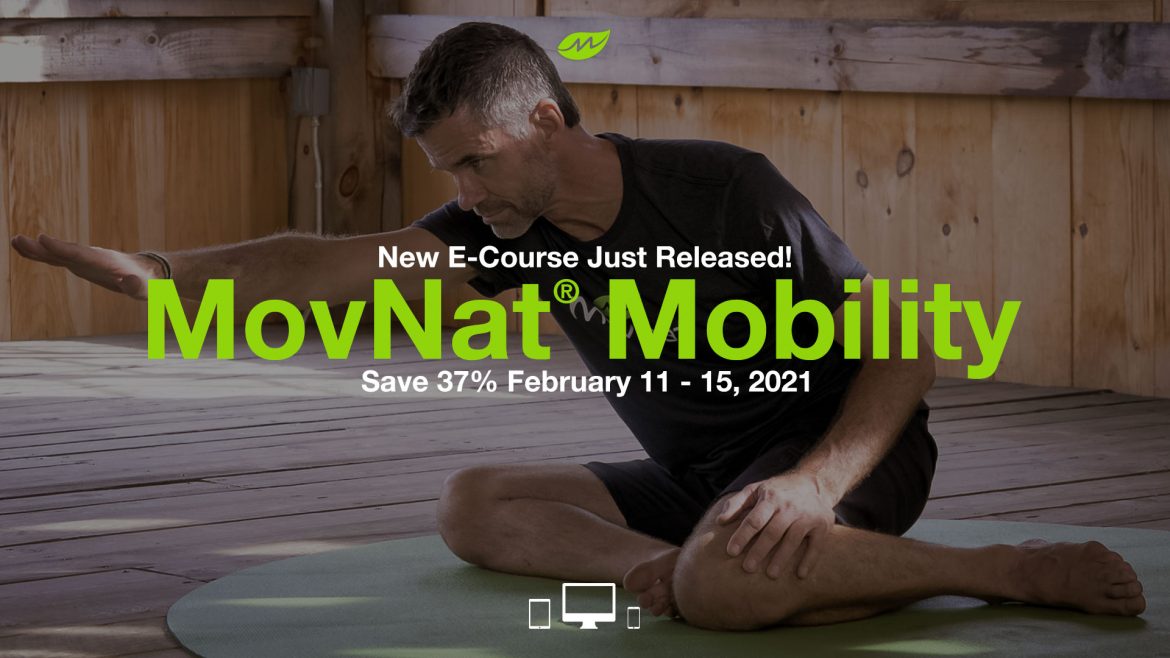 Related Posts: