By Seth Budai, MovNat Team Instructor
Imagine walking into a space that looks like any other gym or fitness facility from the outside. Except, when you walk through the door you've entered a whole new reality with a whole new set of rules.
Rather than walking upright, grown men and women crawl around on the floor. Instead of jogging on a treadmill with ear buds jammed in their ears, people are in deep concentration as they balance across wooden beams while carrying medicine balls on their shoulders. From smooth ground transitions to graceful swinging from bar to bar, bodies are unwinding whilst becoming strong and robust. In this topsy-turvy world, people of all ages are making eye contact, smiling, and sweating at the same time.
What may seem like a future fitness "trend" is actually a timeless practice, vital to human survival for hundreds and thousands of years. In fact, Natural Movement is still essential to human life in some parts of the world today, and more and more emerging evidence confirms it has incredible benefits for everyone – including those suffering from "zoo human syndrome."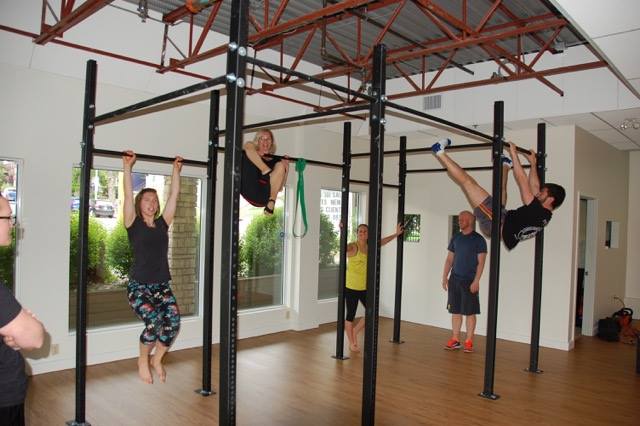 Why Indoors First?
While stepping off the beaten trail can be a very liberating experience, moving confidently through nature isn't as simple as it sounds. Overcoming obstacles in complex environments requires skill, and skill is most efficiently developed through progression. MovNat's founder, Erwan Le Corre articulates the benefits of learning Natural Movement indoors perfectly:
"Controlled environments are perfect for beginners who are intimidated by the unknown and need to first acquire basic skills and conditioning, as well as experience and self-confidence. They are also perfect for trainers working with clients such as beginners, people greatly out of shape, and specialized athletes, as they have on hand levels of safety, scalability, and progression, as well as means to measure and quantify progress and the effectiveness of their programming."
He adds a corollary:
"…controlled and uncontrolled environments are complementary, the same way structured and random trainings are complementary. You can choose one or the other, as well as blend both, and get the best of both worlds."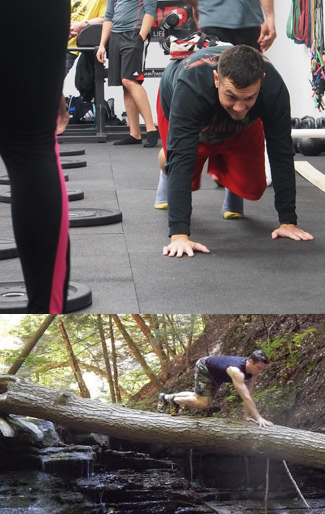 Recapture Your True Nature
The beauty of MovNat is while the spirit of Natural Movement lies in our interaction with nature, a progressive, scalable system has been meticulously developed to benefit anyone, no matter the personal goal or initial environmental preference. Just as one learns to crawl before they learn to walk, so too must we learn efficient Natural Movement in a controlled setting while slowly unlocking the desire and full benefit of practicing outside. This process is what creates the adaptability and confidence required to allow us to move effectively and safely in an uncontrolled environment, with all of its numerous variables.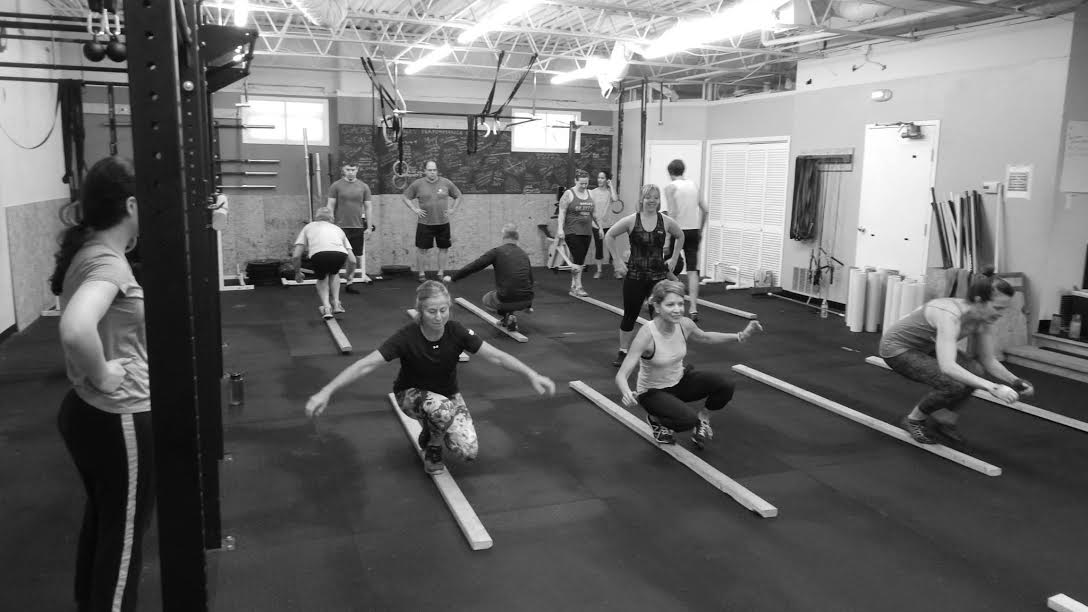 Remember that facility I told you to imagine? It actually exists in a number of locations. And our method isn't just for "elite athletes" – it's truly for anyone from any walk of life. Just find a MovNat Licensed Facility or a MovNat Certified Trainer in your area and allow them to open your eyes to the world of possibilities around you. You'll never look at a treadmill the same way again.

Get Started With Natural Movement Fitness – TODAY!
The MovNat Level 1 Certification is your entry point into the world's official Natural Movement Fitness program. It equips you with the knowledge, skills, and methods you need to transform your movement & fitness and build real world capability from the ground up.
Over the last ten years, MovNat has helped thousands of people from all walks of life restore their natural abilities and lay a foundation for a deeper, lifelong movement practice. We are the original, official, and only Natural Movement Fitness certification, with thousands of certified professionals and dozens of MovNat Licensed Facilities all around the world. Whether you're completely new to Natural Movement Fitness, or a seasoned veteran looking to expand your skillset, the MovNat Level 1 Certification is your launchpad to a deep understanding of natural human movement, how to integrate it into your training and lifestyle, and help others do the same.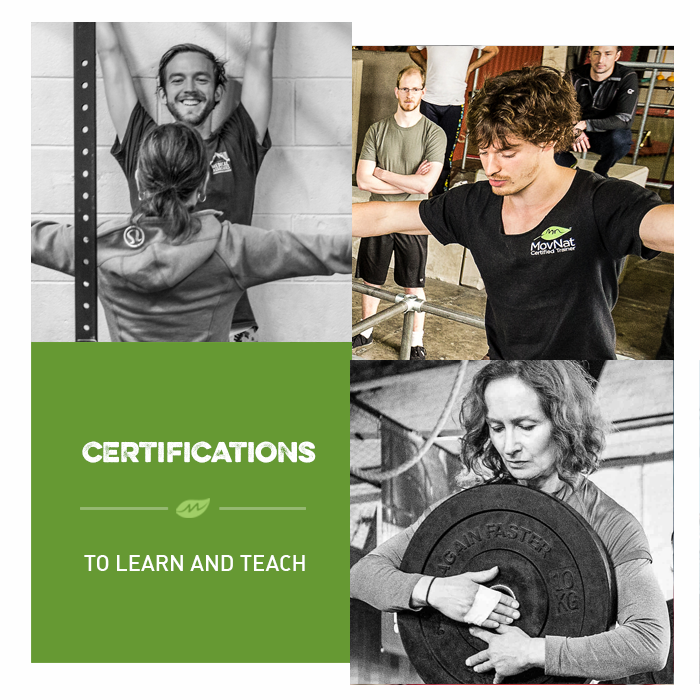 Check out our programs designed for professionals and serious enthusiasts who want to take their movement skills and fitness to the next level.