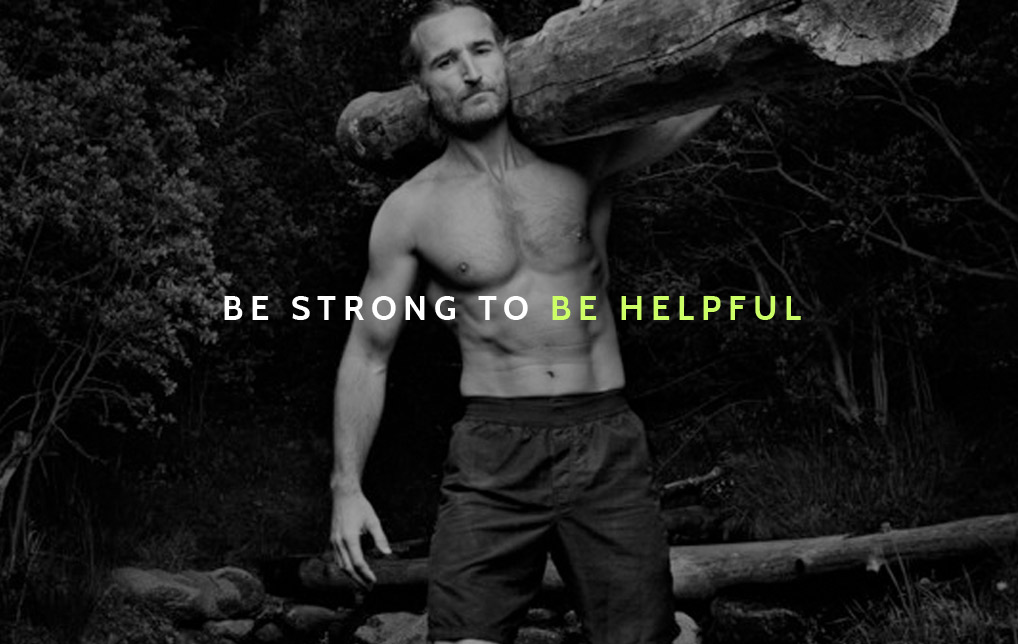 Even with Spring in the air, most of us aren't experiencing the usual sense of renewal that comes with new growth and warmer weather. The last few weeks have involved a lot of change in our daily lives. The coronavirus pandemic (COVID-19) is spreading rapidly around the world, leaving a wake of fear and uncertainty in its path. Difficult decisions are being made every day, making us wonder what the future entails. Different facets of life as we know it are shutting down worldwide, with mandatory closings of businesses, schools, restaurants, and most social events, among other everyday activities. Nothing feels normal right now.
Here at MovNat HQ, we're in the same boat. While our Team Instructors, Licensed Facility owners, and MovNat Certified Trainers are hunkering down and closing their gyms for the foreseeable future, we've had to postpone many events and have shifted our focus to serving the new, developing needs our students are facing every day.
These are unusual times. And it's tough for all of us.
With so much outside of our control, it's all too easy to fall into a mindset of fear and hopelessness, wondering "what if?" But it's much better to focus on what we can control. Things like breathing, movement, and maintaining a positive mindset so that you can think clearly and help others in need.
Here at MovNat, we aren't experts on the coronavirus pandemic (COVID-19), but we are the world's very best when it comes to Natural Movement® Fitness – a method that is useful now more than ever.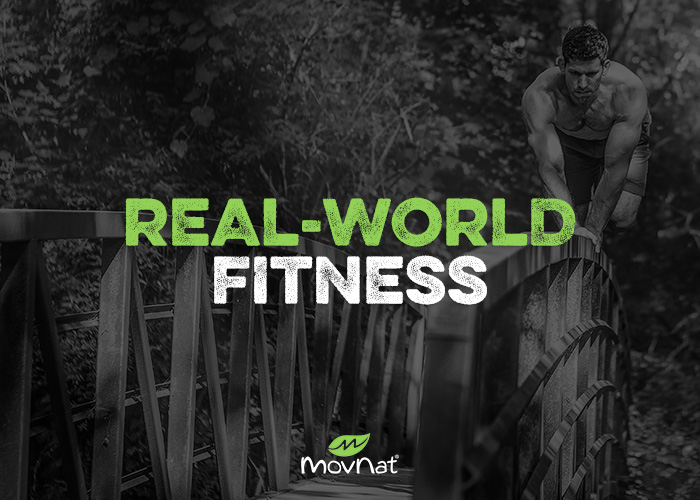 You see, MovNat is not just a fitness program for improving your strength, mobility, body composition, and other often-sought fitness attributes. It's a complete physical education system that delivers all of the benefits of exercise in a progressive and sustainable format, along with practical movement skills that help prepare you for the needs of everyday life and even emergency situations.
Our motto, Strong to be Helpful, is a reflection of our mission and the deeper purpose behind Natural Movement Fitness – to help our students build and embody real world fitness and capability so that we can help others when it's needed most.
And did we mention you can practice Natural Movement anytime, anywhere, with any equipment or environment available?
Needless to say, this isn't our first rodeo. We've been doing the "home training" thing all along because we value and teach the human's ability to move regardless of the situation or environment we are in. Even if you're confined at home and have nothing but a little open space, there are hundreds of basic natural movements, positions, and transitions available to improve your movement and fitness, and ultimately, develop better real world capability.
This is what we've spent the last 10+ years specializing in. And so, today, we'd like to share some of our best resources to help you keep moving over the coming weeks and months.

Getting Started: Practical Ways to Move Naturally At Home and Set Yourself Up for Success
Are you on lockdown, quarantined, or sheltering in place?
Starting an at-home MovNat practice is more relevant than ever because your training will:
(a) help you enjoy the beautiful weather that's right around the corner (we often say "train inside to MOVE outside"),
(b) lead to enjoying your at-home time with your family more (games, better mood, etc.), and
(c) train you to be more prepared, able, and helpful should this situation digress.
If you're ready to get started, here are a couple strategies to start moving naturally at home today, along with many resources to help you implement them.
Step 1) Embrace MovNat Snacks
The concept is very simple. Fit some Natural Movement into your everyday life, whenever and wherever you can.
It could be holding a deep squat while you brush your teeth, or balanced walking on a curb instead of merely walking on the sidewalk. It could be squeezing in a 2 minute MovNat Micro-Combo while you're waiting for the microwave or doing some Ground Movement while you watch TV. It could also simply be paying more attention to how you execute the movements you already do: your walking technique and sitting positions; your breathing while working and the way you shift your weight as you transition in and out of a chair.
So, it's not necessarily a full practice session or workout. It's a little "snack" you can enjoy anytime, anywhere – that fits seamlessly into your everyday life. And don't underestimate the power of these short bouts of movement. Research has shown that the results add up.
Ready to start moving? We have hundreds of natural movements you can try in our MovNat Movement Video Library on Youtube.
You can also follow our social media channels for new ideas posted daily:
Want some more ideas? Download your complete Natural Movement Starter Kit here.
Rather than getting caught up in finding the perfect resource, just get started with something and refine it as you practice.
Step 2) Find a MovNat Program That Works For You
So, you have some ideas to start moving naturally and you understand the concept of MovNat Snacks, which is a great start. Some movement – any movement – is better than nothing. But to really set yourself up for success over the long run, you need a good program to follow. Something that is comprehensive, progressive, and that works for you.
Lucky for you, we've got several excellent programs to choose from. Here are a few of our most popular options.
1. MovNat Adaptive Practice Sessions (free weekly Natural Movement Workouts for all levels)
Did you know we publish new MovNat workouts every week? They're 100% free and can be done anywhere, even at home. Click here to sign up.
Our MovNat Adaptive Practice Sessions will help you improve your movement skills, fitness, and mobility naturally and get fit for the real world, whether you're a total beginner or experienced mover. These workouts are one of the many free resources we provide to help you follow a structured approach to Natural Movement Fitness. Sign up today and we'll send you our complete MovNat Beginner's Guide!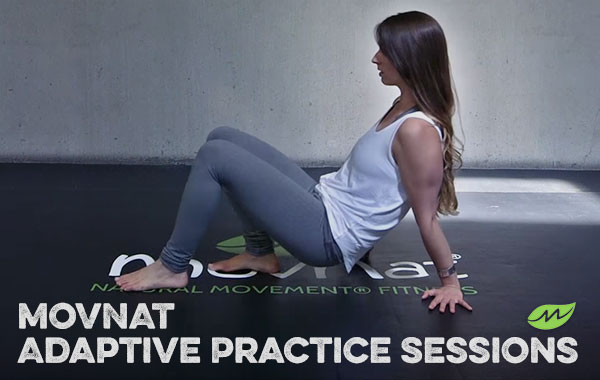 2. From The Ground Up Video Series
Our beginner-level video series, From The Ground Up, is a perfect way to start on your journey of practicing the full spectrum of natural human movement skills. You'll get a little bit of everything from this 12-part course – starting with Ground Movement in this first session.
The best part? It's totally free. Click here to check out all 12 sessions of the From The Ground Up Course.
3. Mobility Through Natural Movement Course
If better mobility is a goal of yours, then our MovNat Follow Along Mobility Course is a great way to restore those ranges of motion using practical, natural movements. All of the sessions take less than 15 minutes, and each video is meant to be followed for 1 week. See the video below for Part 1.
The MovNat Follow Along Mobility Course:
4. MovNat Online Coaching
Looking for a personal touch? If you struggle with following-through on your training, consider joining our MovNat online coaching program. MNOC is for anyone who wants to become the healthiest, strongest, and most capable person they can be naturally, and want to be told exactly what to do each and every day by a coach who knows what makes you tick. It's a high-touch program totally customized to your needs, goals, and circumstances.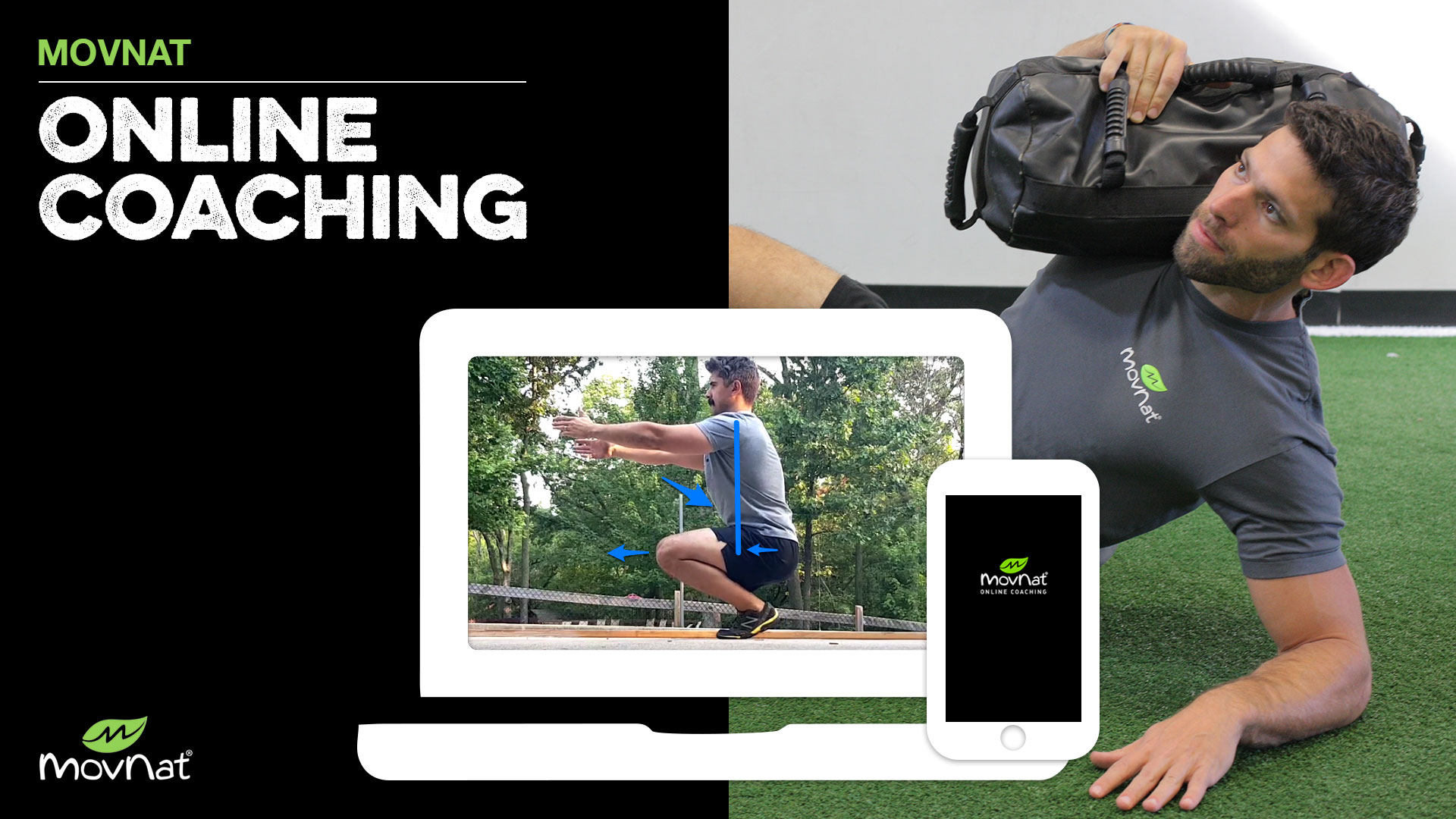 5. MovNat Home Training E-Courses
Our MovNat e-courses are step-by-step, follow-along programs designed to deliver consistent results from your MovNat practice. They can be completed at home, with minimal space and equipment.
Which MovNat e-course is right for you? It depends on your goals.
We recommend Level 1 Fundamentals if you're looking to:
Improve your movement skills, strength, mobility, and conditioning naturally, for more ease and adaptability in everyday life.
Transform your body and get fit for the real world – not just the gym – so you're more prepared when "life happens" and you have to MOVE!
Follow a structured, step-by-step program to make progress from week to week
Pursue additional MovNat training, such as the Level 1 Certification.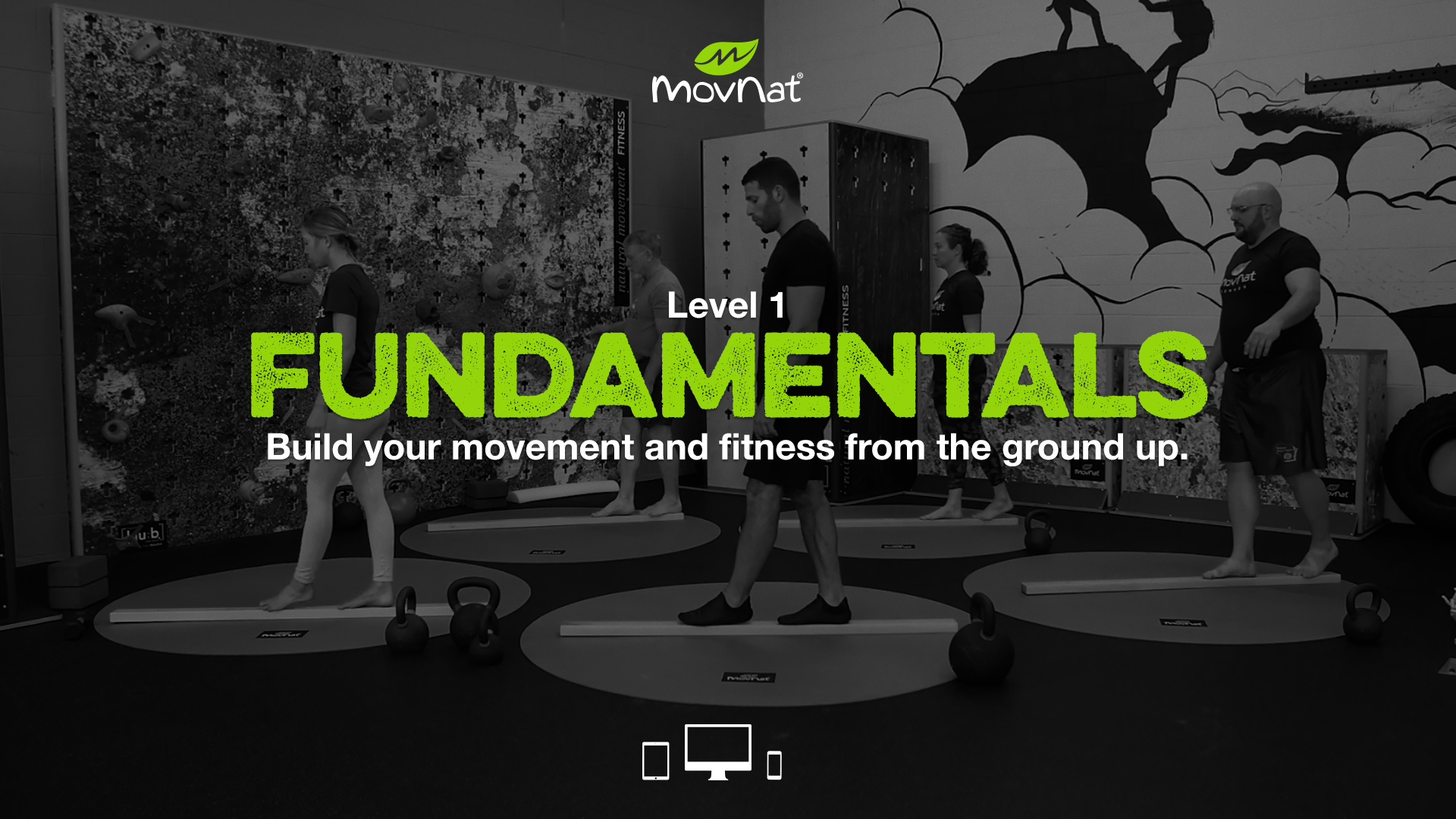 Natural Movement Fundamentals is a better choice for you if:
You want to start slow and rebuild your body in a safe, sustainable, and natural way
You want to feel and move better by fixing your weakest links.
You're a professional who wants to go deeper into the restorative side of Natural Movement Fitness.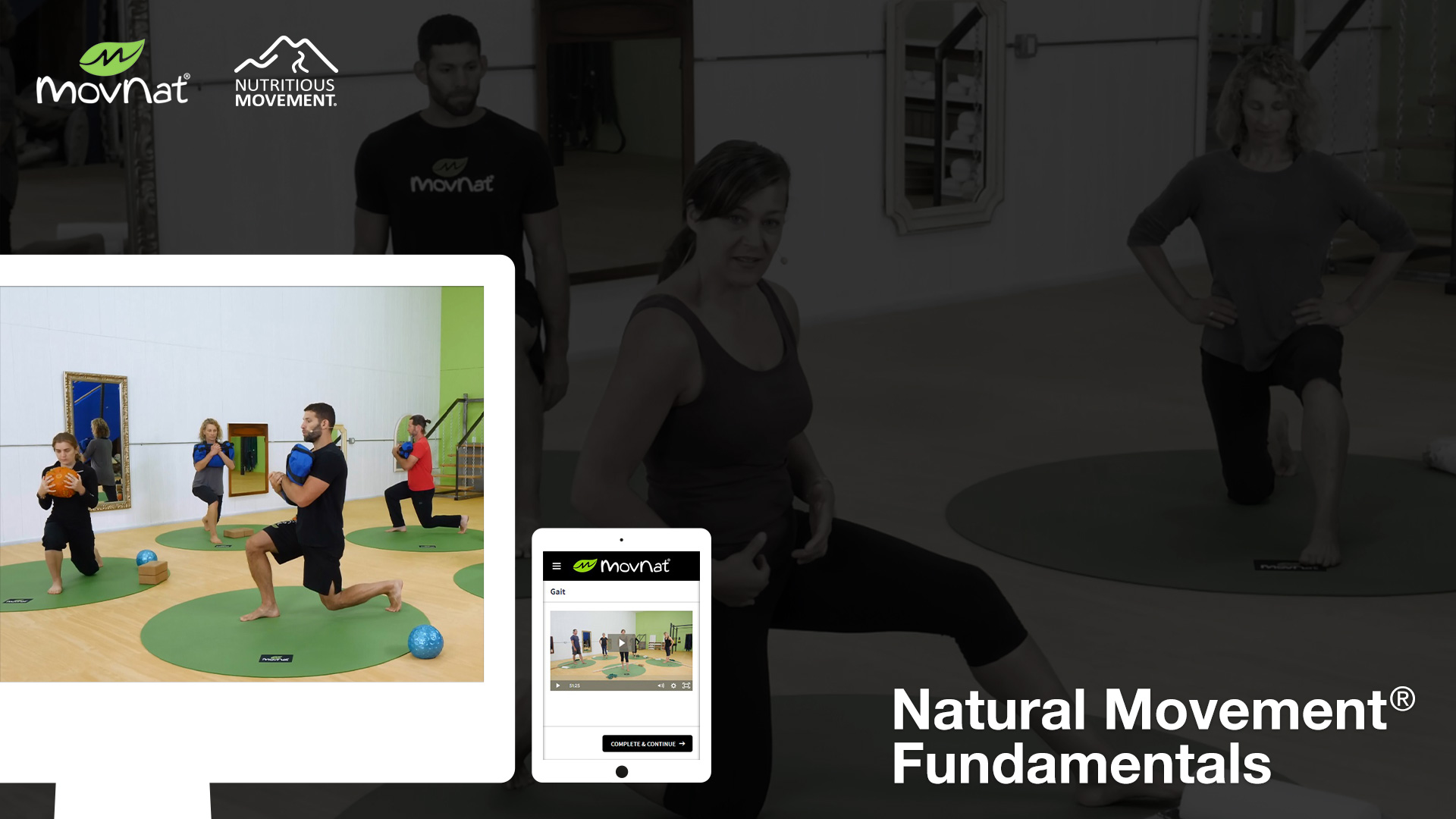 Never a better time for Natural Movement Fitness
We all know the dangers of sedentary behavior. The human body needs movement to survive and thrive. So, even if you've been ordered to shelter in place, it's more important than ever to keep moving in order to stay healthy, fit, and capable for the challenges ahead.
So, instead of getting caught up in the hysteria circulating the world, let's focus on calm, rational solutions to the challenges we're facing. Natural Movement training falls into this category, along with many other healthy practices we've long advocated for, including getting enough quality sleep, eating a nutritious diet, and spending plenty of time outdoors in the sunshine and fresh air – ideally, in nature – all of which boost health and immunity.
Not to mention all of the latest official recommendations concerning the coronavirus (COVID-19) coming from organizations such as the Center for Disease Control and the World Health Organization, which provide some of the most helpful advice when it comes protecting yourself and others during this crisis.
Remember, no matter where you are or what environment/equipment you have available, you can still train effectively, efficiently, and adaptively to reap the many health and fitness benefits that Natural Movement provides. So, stay positive, focus on what you can control, and make the most of what you have in your current habitat.
We've been a world leader in home-based, minimalist, natural training methods for the past 10+ years and have published a wealth of free resources that are available on our website and social media channels – including many resources not listed above. Chances are, we've got something that would be a good fit for you, and your unique needs, goals, and circumstances. So, if you're looking for something specific, please reach out to us.
Be Strong to be Helpful. Especially During a Pandemic.

The government may say that gyms are "non essential businesses," but your health, fitness, and ability to move and be helpful to others are absolutely essential.
So, hang in there. We're not sure how long this pandemic will last, but we hope these resources (and a few new ones we have in development) will help you cope during these difficult times.
Remember, this season will pass, and we're all in this together. One of our greatest strengths is our community. So, keep moving to stay healthy and strong so that you can help others during this crisis and be ready for whatever comes next.
Here at MovNat, we're all looking forward to the day when we can resume our live training events with you amazing, resilient people, which will be all-the-more special once our new sense of normal returns. In the mean time, if you have a specific goal that you could use some help with, or if you're looking for an online coach or a home training program to follow, please reach out to us. We'd love to help.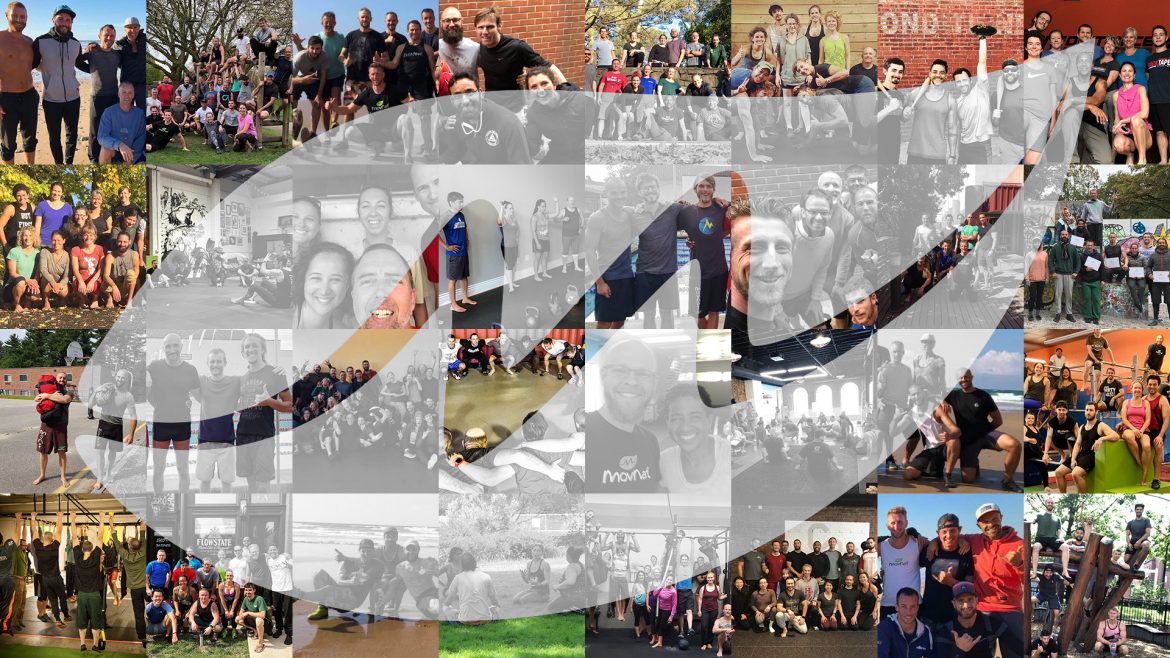 Related Posts