Erwan Le Corre: Founder
Erwan Le Corre is the founder of "MovNat", a synthesis of his long-term passion for real-world physical competency, his love of movement in nature, his extensive knowledge of Physical Education history, and his personal philosophy of life. He believes it is everyone's universal and biological birthright to be strong, healthy, happy and free. He calls this state of being our "True Nature"… read more

Vic Verdier: General Manager & Master Instructor
Cedric "Vic" Verdier aka "Man In Black" is one of those larger-than-life characters, determined to live life to the full. He has been a sport enthusiast since his early age. As a child, he was introduced to Georges Hebert's Methode Naturelle by his grandfather, who was a Physical Education Teacher in the French Army at that time. Vic wanted to follow his grandfather's track and became an officer in the French Navy… read more

Danny Clark: Performance Director & Master Instructor
As Performance Director, Danny Clark, CSCS "sets the bar" for rigorous and thorough MovNat certification standards. He is the owner of Rebar Fitness, a scientifically based, strength and conditioning personal training practice. He is a world-class athlete, a scholar in evolutionary biology and archaeology, and has extensive knowledge of exercise science and S&C programming. His unique skill set and expertise… read more
Cameron Pratto

Cameron Pratto is the director and co-founder of Urban Movement – a movement school in Houston, Texas. Although always active with yoga, aquatics & other sports, he started moving in a very different way when l'art du deplacement (parkour) and MovNat came into his life. Having the privilege to study with the founders of both disciplines, he is both MovNat & A.D.A.P.T certified. Cameron is a Level 3 MovNat Trainer. When Cameron isn't hosting or teaching a class, he's teaching private lessons, doing stunts, and working his way in front of the camera more and more. He was also recently on the cover of Health and Fitness Sports Magazine.
Eric Brown

Eric Brown is a former U.S. Navy SEAL, Master Training Specialist and Naval Special Warfare Instructor of the Year. Having trained and instructed in a variety of physical and mental disciplines — e.g. obstacle courses, calisthenics, rescue swimming, ROPES challenge courses, combative arts, neuro-associative conditioning — Eric has experienced a wide breath of life lessons that have brought him to a deeper understanding of his role in life and society. A family man, he enjoys moving with his wife and young son, fulling expressing his "NATM – Never Afraid to Move" way of life. As a Level 3 MovNat Certified Trainer, his mission is to increase the quality of life for the young and old. Letting those open to the training know that consistency is the key to moving and feeling better. As he often says, "Patiently persistent practice, produces proper practical progression."
Kellen Milad

Kellen Milad is a men's transformation coach specializing in natural movement and mindfulness. With a background in counseling psychology, Kellen views health as a composite of physical, mental, emotional well-being and stability. His long-standing passion for movement led him on a search for a more complete, "big picture" approach to incorporate into his work. Upon introduction to MovNat in 2011, Kellen immediately recognized the immense value and knew it would drive a much needed shift in the fitness world. Ever since then, he has been using MovNat to deepen his personal movement practice and coach others to a healthier existence. Kellen sees MovNat as an essential component for anyone interested in reaching their physical potential or optimizing their human experience.
Abby Clark

Abby Clark has always considered herself a "free mover" and never really gravitated towards organized sports. As a young girl she could always be found high in a tree, foraging for wild berries, swimming, and scrambling on river rocks. With 10 years of experience as a fitness professional, she has always sought out the best teachers in their respective disciplines-from kettlebell training to yoga-to deepen her knowledge of the body and be the most effective teacher possible. When she attended a MovNat retreat in Mexico with Erwan Le Corre, she discovered Natural Movement and that's when everything came together for her. Since then, in addition to getting her level 3 MovNat certification, she hasn't looked back as she re-discovered her passion for natural movement. Abby's mission is to transcend women's fitness norms and to discover their strength, health, and full potential through the practice of natural movement.
Jeff Kuhland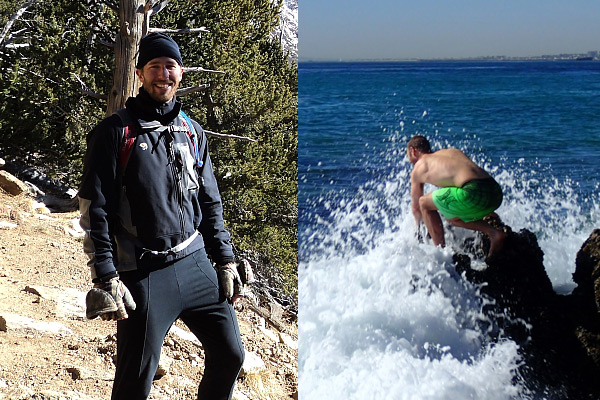 Jeff Kuhland is a lifetime fitness professional and author of AthleticHuman.com. Jeff was been working with Erwan & MovNat since 2009. Natural Movement has fundamentally shifted his views on movement, fitness, and life. Having previously worked as a personal trainer, fitness director, and CrossFit affiliate. MovNat however has been the passion and this is where all of his fitness efforts are going. He holds a B.S. in Sports and Recreation Management from James Madison University.
Craig Rice


Craig Rice has been teaching MovNat in Victoria BC since he was first certified in 2012. In 2014 he became one of the first certified MovNat Master Trainers. Craig draws on a large body of knowledge including a Diploma with Honors in Exercise and Wellness from Camosun College, two years of coaching CrossFit, Weight Training, Primal Movement, and the Canadian Military. Moreover, Craig is a student of life. He believes that Natural Movement is an amazing gift that Erwan has reintroduced to the modern world and is honored to help spread the word.
Jeff Turner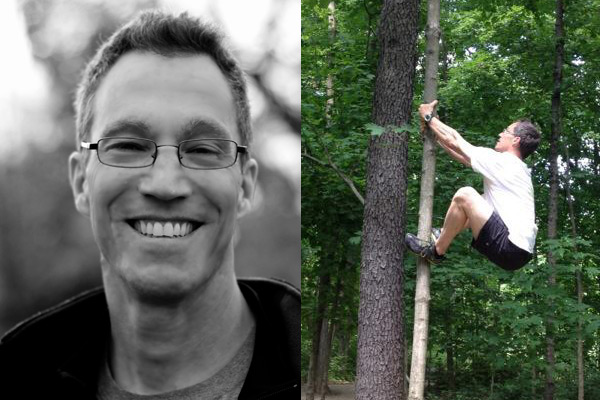 A fitness professional since age 22, Jeff's involvement with MovNat came about after he witnessed less than optimal training methods for athletes. In response Jeff created Fit2Play in order to focus on long-term athletic development. Jeff believed that an integrated approach to fitness was best to help minimize injury and prepare his athletes. When Jeff was introduced to MovNat, it made immediate sense. He has been working with us ever since.
Europe
---
Jerome Rattoni

Growing up in the French countryside, Jérôme has been deeply involved athletically from a very early age. Be it rugby, apnea, judo, or football. However it was only after many years of accumulating minor specialized sports injuries, and many hours sitting at a desk, that he discovered MovNat and the Natural Movement method. Having immersed himself in MovNat, he quickly discovered the health benefits for himself, and became professionally involved in sharing Natural Movement with others. Located in Hungary with his wife and children, Jerome has committed the last 4 years to learning and mastering MovNat method. He is now the founder of ScarAbsFit, the official MovNat Affiliate in Budapest, which is growing everyday. You can read more about Jerome's MovNat lifestyle here. Jerome is a Level 3 MovNat Trainer.
Bernd Reicheneder

Bernd Reicheneder has always been an "all rounder". Exploring and playing in nature were part of his rural upbringing. Sports & fitness became a big part of his life from early childhood. Especially Shotokan-Karate which triggered his insight into the fundamental unity of body and mind. In order to intensify and investigate this unity further, Bernd became one of the first sport scientists specialized in Karate in Germany. However, since the focus on natural science alone didn't fulfill him he engaged into the studies of human science, Classical Archaeology, with which he became the only Sport-Archaeologist ever. In 2005, while working in the fitness industry Bernd finally discovered MovNat during his specialization for the Functional Movement Screen. After meeting Vic in 2011 in Berlin at a MovNat-Workshop Bernd concentrated all his endeavors on MovNat and its lifestyle as the only tool and purpose to cater to the needs of a healthy and independent human being first for himself and then for his numerous students. Bernd is a Level 3 MovNat Trainer and owns MovNat München, the MovNat Affiliate Partner in Germany.
Pacific Rim
---
Matt Rutley

Matt Rutley is the owner, founder and head coach of Stage 6 Health & Fitness in Nundah, Australia's first licensed MovNat facility. He has been coaching various sports and martial arts since since 2010, both in Australia and the U.S. and became one of Australia's first MCT's in 2013.
Growing up on a farm in the Australian bush, physical competence, efficiency and adaptability were all a part of Matt's daily existence. His father taught him and his brothers much about bush craft, carpentry, survival, hunting, tracking, butchery and blacksmithing. He credits this early education in natural movement and adaptability to his success as a coach, as a high level rugby athlete, a fighter, a craftsman, artist and even a Protection Bullfighter. Upon discovering MovNat in 2009, Matt immediately recognized it's value as a system to help people move as they were designed to move. His passion is now using this approach to help people to gain the same freedom and confidence that his childhood gave him.