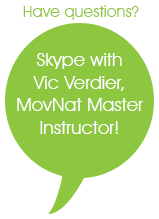 Immerse yourself. Experience the restorative power of nature and the rewarding challenges of moving naturally in the exquisitely beautiful, unspoiled jungle and serene turquoise waters surrounding the resort of Relax Bay, on the island of Koh Lanta, Thailand.
Learn optimal methods of walking, running, jumping, balancing, crawling, climbing, lifting, carrying, throwing, catching, swimming and defending. Rediscover your true nature, challenge yourself, leave the zoo behind, restore balance to body, mind, and spirit.
In addition to the 13 movement skills, you will practice and sharpen your ability to perceive and react adaptively to the messages from your body, environment, and the situation. Develop the mind-body qualities needed for effective and efficient action, and learn methods of breathing that will allow you to remain relaxed and alert in practice and in life.
Koh Lanta,  "The Jewel of the Andaman Sea" is known for its wild, sandy beaches and backdrop of lush green mountains. The island offers calm, turquoise waters, gorgeous reefs, dense, virgin rainforests, and a beautiful national park to explore. Relax Bay Resort has its own private stretch of sandy beach  and emanates a relaxed, laid-back vibe and warm hospitality.  For seven days this will be your playground.
What people say about their MovNat experience in Thailand?

Are you ready to go on a life-changing, exotic adventure, MovNat-style?

"For seven days, people from the four corners of the planet came to learn and re-learn how to move naturally, efficiently, and safely; everything the MovNat way is all about.  They swam between the rocky islands of the Andaman Sea, climbed on coconut trees, and threw spears and stones for distance and accuracy. For seven days…they shared their meals while discussing topics as varied as nutrition, lifestyle and metabolism.  For seven days, they enjoyed a subtle mixture of in-depth instruction, intense physical exertion and well-deserved recovery in their bungalow, and napped in a hammock on the beach." Read More…
Dates: our next Thailand retreats should take place end of 2013. If you want to receive the dates for our workshops for the second half of 2013, make sure you sign up to our Newsletter.
Discount: 10% off for couples sharing the same bungalow. 15% off for active LEO/MIL
Secure your spot and escape from the "Human Zoo"!
'You don't have to be fit to start MovNat. You learn to move efficiently with MovNat and become fit in the process.'
WATCH MORE VIDEOS!
Why not watch also a video of one of our French speaking courses!