Immersion Retreat – Sayulita, Mexico. Reconnect with your true nature.
Learn the fundamentals of Natural Movement practice and lifestyle first-hand with Erwan himself…on the beach in Sayulita Mexico!
This retreat is open to everyone. It will be an immersive movement experience. Each day Erwan will lead the group through a series of movement progressions. We will do everything. We will start with ground movements and transitions, move on to balancing, climbing, etc. Everything will be covered. Not only how we move but also why we move. Be prepared to IMMERSE yourself in movement for three days. Not only will it change how you move & how you think about movement. It will change how you think.
Itinerary
We will all meet at the Sayulita Cafe Casa de Chile Relleno the night before (April 6th) at 6pm. It is a short walk from the beach, and their Chile Rellenos are heaven. We will have a short introductions and then Erwan will give a brief talk about exactly what to expect during the retreat. Everyone will get a good night's sleep and be ready to move on the first day. Each morning at 9am we will meet at the far east end of the beach, right near the rocks (see photos). The meeting point is a pleasant 1 mile walk up the beach from downtown. Erwan will go over that day's activities and lead the group through the day's movements. Each day the movements and sessions will be progressively more involved. Each day will have an hour lunch break – and evenings are always free.
About Erwan:
Erwan is the founder of world-renowned Natural Movement method MovNat, a rapidly-growing movement and fitness system. His work has been extensively covered by prominent media outlets including feature-length articles in Outside Mag, Men's Health, and many others. He is also one of the main characters in New-York-Times best-seller author Christopher McDougall's latest book "Natural Born Heroes."

Erwan conducted a similar retreat last year in Mexico. You can read a detailed review of that retreat on Breaking Muscle.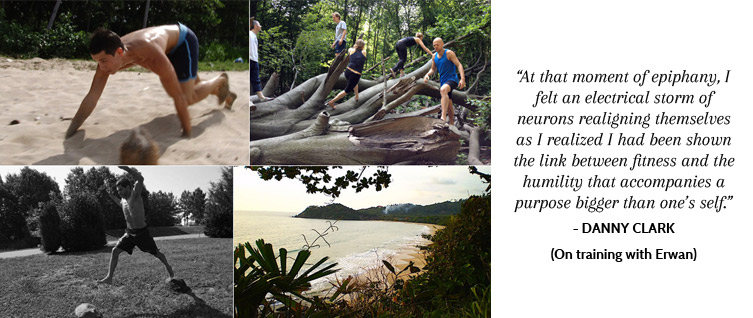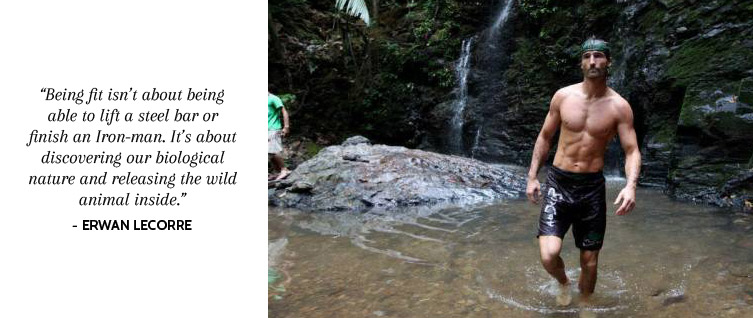 Certification Voucher


Participants in this retreat will be given
a $500 voucher towards the price of a Certification.
May your journey continue.
Couples Rate
Come together and save 20%. If you book two tickets together
use coupon code "sayulita_couple" and get 20% off both tickets.

Meeting Point
| | |
| --- | --- |
| Month | April |
| Année | 2017 |
| Location | North America, Other |
| Instructor | Erwan Le Corre |