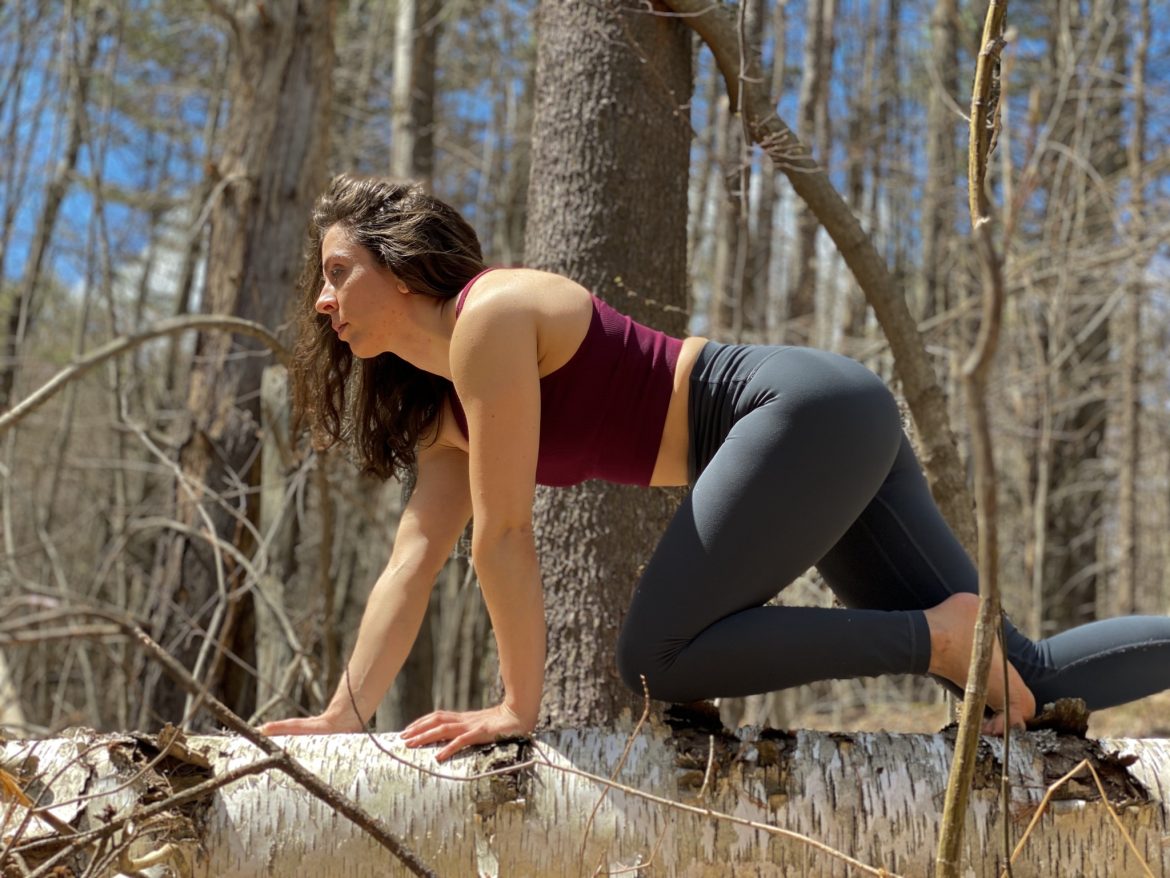 Note: Several months ago, Serena was feeling "out of shape" and frustrated with the lack of results from the many conventional fitness methods she'd tried. In her search for better function and more independence, she discovered MovNat, and also found mobility, capability, and a leaner, stronger body that is no longer plagued by pain, but can now tackle previously impossible challenges with ease. You see, Serena went "all in" with MovNat, and has come a long way in a very short time. Her results are not only evident in her before & after photos, but also in the way she moves and even thinks. She also says several people have asked her if she is a gymnast because of the way she looks now. We are proud to share her success story with you today, in hopes that it inspires you to pursue your own expression of a Natural Movement Fitness practice.

Who am I? I'm Serena. I'm not a fitness trainer. I'm not an athlete. I've never been sporty or competitive. I'm quite average. I've always loved being outdoors, and I enjoy just about anything that gets me into nature. Winter hiking is my favorite activity, but I also love to mountain bike, run, rock climb, spelunk, and kayak. I'm a self-proclaimed "generically active" person.
Professionally, I provide anesthesia as a Nurse Anesthetist in New Hampshire. I've held various titles in healthcare over the last twelve years, and I am no stranger to getting a firsthand look at how the human body can deteriorate when it is not well maintained. Thanks to the things I've seen, it's not my looks that I'm afraid to lose as I age, it's my function. The things I worry about may seem small, or they may never cross your mind at all, but I think about them often. When I'm older, will dropping my glasses on the floor be a dangerous scenario for me? Will I still be able to reach my feet to clip my own toenails? Will my family be scared for me when I get up on a stepstool to reach for something because I "shouldn't be up there"? These are just some of the realities that I never want written into my personal story.
As a healthcare provider, I know a lot about the human body. I can tell you about human anatomy and physiology, the alterations that occur in different disease states, and the clinical applications behind pharmacology and various healthcare modalities. However, I'll be darned, I couldn't possibly begin to tell you how to walk, run, or jump correctly. I would be at a loss to try and tell you how to bend over or squat without hurting yourself. For a long time now, I've believed that it is important to know how to move and control your own body to maintain quality of life, but I have never known how to make it happen.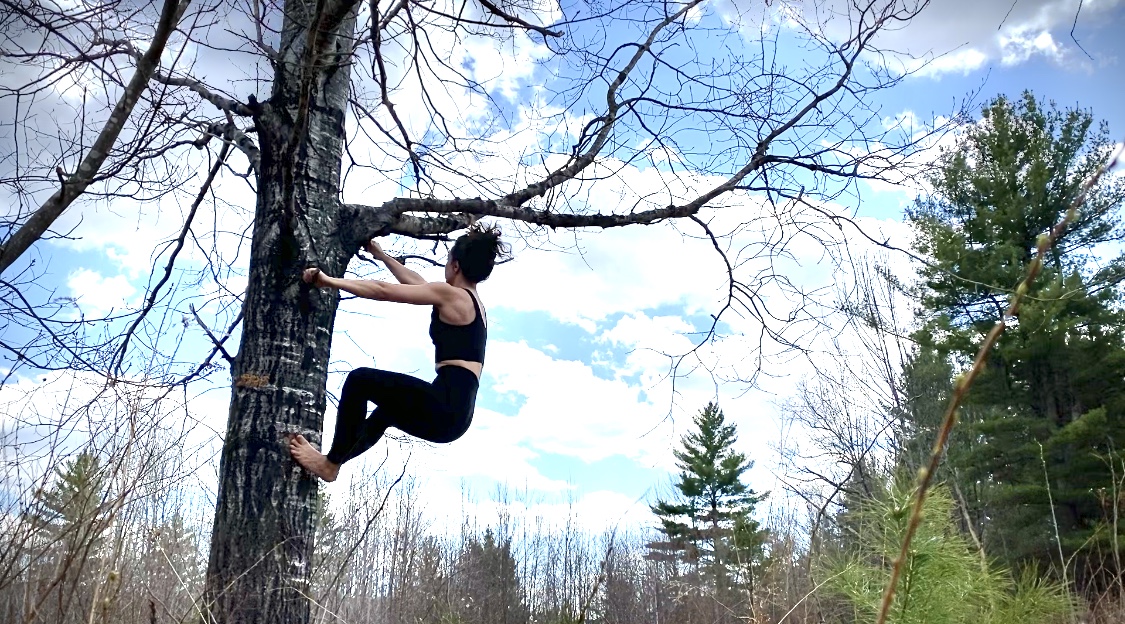 I've taken the classic fitness routes that everyone has heard before. I've paid for multiple gym memberships that I hardly ever used. But, hey! At least I had that cool membership card to hang from my key ring, right?! I've been that person that contributes to the New Year's rush at the gym only to teeter off by mid February because I got bored of staring at the instructions on each fitness machine like I was trying to decipher hieroglyphics. I've even tried using one of the personal fitness trainers provided by my local gym only to once again be walked around from fitness machine to fitness machine like I was previously doing on my own. I've tried yoga classes, spin classes, and kickboxing classes. Whatever it was, it never stuck and never made a difference in the quality of my function. It was all very disappointing.
My plan was to stick to my outdoors activities and stay away from the various fitness training modalities that continued to fail me. That was, until one of my most excellent friends walked into my life.
Last summer, my path collided with the likes of Danny Clark (MovNat Performance Director & Master Instructor). This was the equivalent of having MovNat come crashing into my world like the Kool-Aid Man. Needless to say, you don't have to know Danny very long before MovNat comes to surface as a topic of conversation. He told me about the practice, he showed me some moves, and he explained all of the various resources to me. He helped me to fall in love with the idea of MovNat as a practice that promotes the quality of human function and performance. However, I still had my own hesitations towards getting involved.
I was concerned that, living in New Hampshire, there were no MovNat gyms even remotely close to me. I was operating under this mentality that if I couldn't go to classes in person, then I would never be able to figure this stuff out. I was also worried that the MovNat practice was way out of my reach physically. I was intimidated by thinking that it was geared towards people that were already elite athletes, with Danny being my only personal example of someone who practices MovNat.
I remember sitting around a fire with Danny and one of our friends who was prepping for his Level 3 certification. I was basically complaining to both of them about how difficult I thought it would be for me to start MovNat. I went on and on with my excuses until I looked up from the fire and saw Danny. He didn't say anything, but the look on his face checked me. It was clear that he didn't care to hear my excuses, because they were just that, excuses… weak excuses. In that moment, I decided to stop being a brat that was in my own way and jump in headfirst.
The next day I searched the MovNat website to figure out how to get started with the multitude of resources they had available. I was still a little burdened with the mentality that I needed to attend a class in person to really see it and get started. So, I signed up for the very next available workshop… in two weeks… in Portland… Oregon. Did I mention I live in New Hampshire??
So away I flew. I literally hopped on a plane to travel across the country and start the practice that would truly change my lifestyle. I fell in love immediately. I attended a MovNat workshop at POINT Gym and Kitchen, hosted by Instructors Kimberly Alexander and Melissa Sher. They lead by example. They were two of the most capable and powerful women I have ever met. The workshop was fun, educational, and highly inclusive of anyone at any fitness level at any age. This was it. I was hooked. This was the world I wanted to be a part of; a world that strives to help anyone and everyone to meet their maximum potential of human function and quality of life.
I flew home and continued to dive in. Still, there were no MovNat gyms around me. So what?! I couldn't be bothered by my own excuses anymore. MovNat Online Coaching (MNOC) it was!! In September, I officially started training with my current coach, Seth Budai. It's been fun ever since. I had to get used to the process of filming myself for the MNOC program. At times, I was embarrassed to do so. I was a bit slow at it, and I struggled to find enough space to get my filming done. There's a bit of a learning curve, but I figured it out and it's been smooth sailing ever since.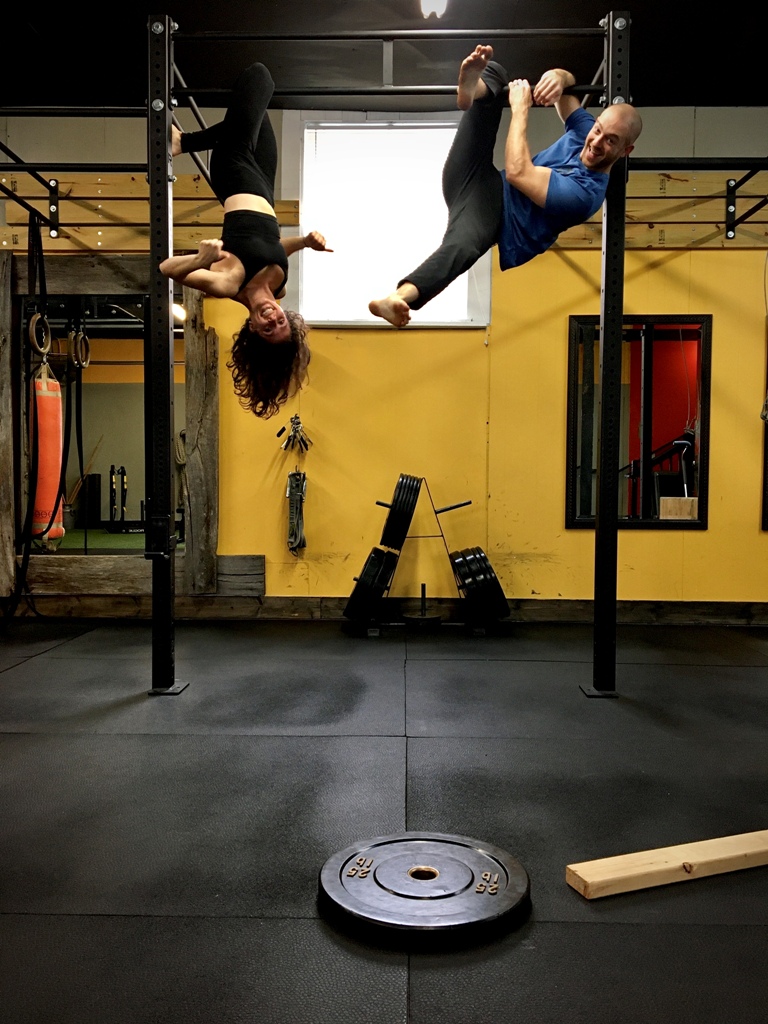 Seth is the best coach. He is always kind, constructive, and attentive to my movement practice. My workouts legitimately feel like play, which is what keeps me happily training. I had no idea that there could be such a personalized training program through an app on my phone. Luckily for me, Seth is based out of Plank Fitness in Asheville, North Carolina which isn't too far from me. Every few months, I'm able to make a trip to see him in person to work on moves that I may be consistently struggling with. The amount of time it took me to figure out the difference between a squat and a dead lift is laughable, but Seth stayed with me through the whole ridiculous struggle of it.
Since MovNat became a staple in my life, I have been consistently surprised by how much easier it is to move through the world. I am able to complete my daily tasks with an ease that still continues to surprise me. There are things that I have done dozens of times before that suddenly, just magically, almost out of nowhere, feel easier to do.
I built the strength to do pull-ups without ever specifically practicing pull-ups. One day, I slipped and fell on ice on my way into work in the middle of the winter. My arms were full from holding coffee and folders. I popped right back up without needing my hands even slightly. I actually didn't even notice it happened until someone asked me if I was ok.
I've noticed that my back doesn't hurt anymore, because I learned how to bend at my hips. Funny enough, I didn't previously realize my back was hurting until MovNat fixed it. I was just humming about totally unaware that I had a continuous tension along my spine.
I've had multiple people (at the gym and at work) ask me if I trained in gymnastics because of the way I walk. It's hard for me to see it myself, but I'm told that I "walk tall", which is a huge accomplishment for someone who stands at 5'0''! Ever since MovNat became a part of my lifestyle, the world has gotten easier. I have better control over my own body and I can feel it strengthening my spirit. I'm happier.
So, here I am. MovNat has been in my life for about 10 months. I have been officially training with my MNOC coach, Seth, for about 6 months. I've worked consistently and I've worked hard and I've loved every moment of it. Now you can find me in the MovNat Metabolic videos. I'm no expert, but I am just like you. I'm training and I'm learning. I hope you have fun following along with the videos and enjoy watching me do my best. You can laugh, if you like. It's good to smile. ☺
-Serena

Note from MovNat: MovNat Performance Director, Danny Clark said in a recent article, "improving physical aesthetics isn't a primary focus of MovNat training, but it becomes a by-product of the mindset and practice." Clearly, Serena has embraced both, which has resulted in an incredible transformation physically and mentally over a very a short time. We hope these visual examples she shared with us will inspire you to pursue your own expression of a Natural Movement Fitness practice.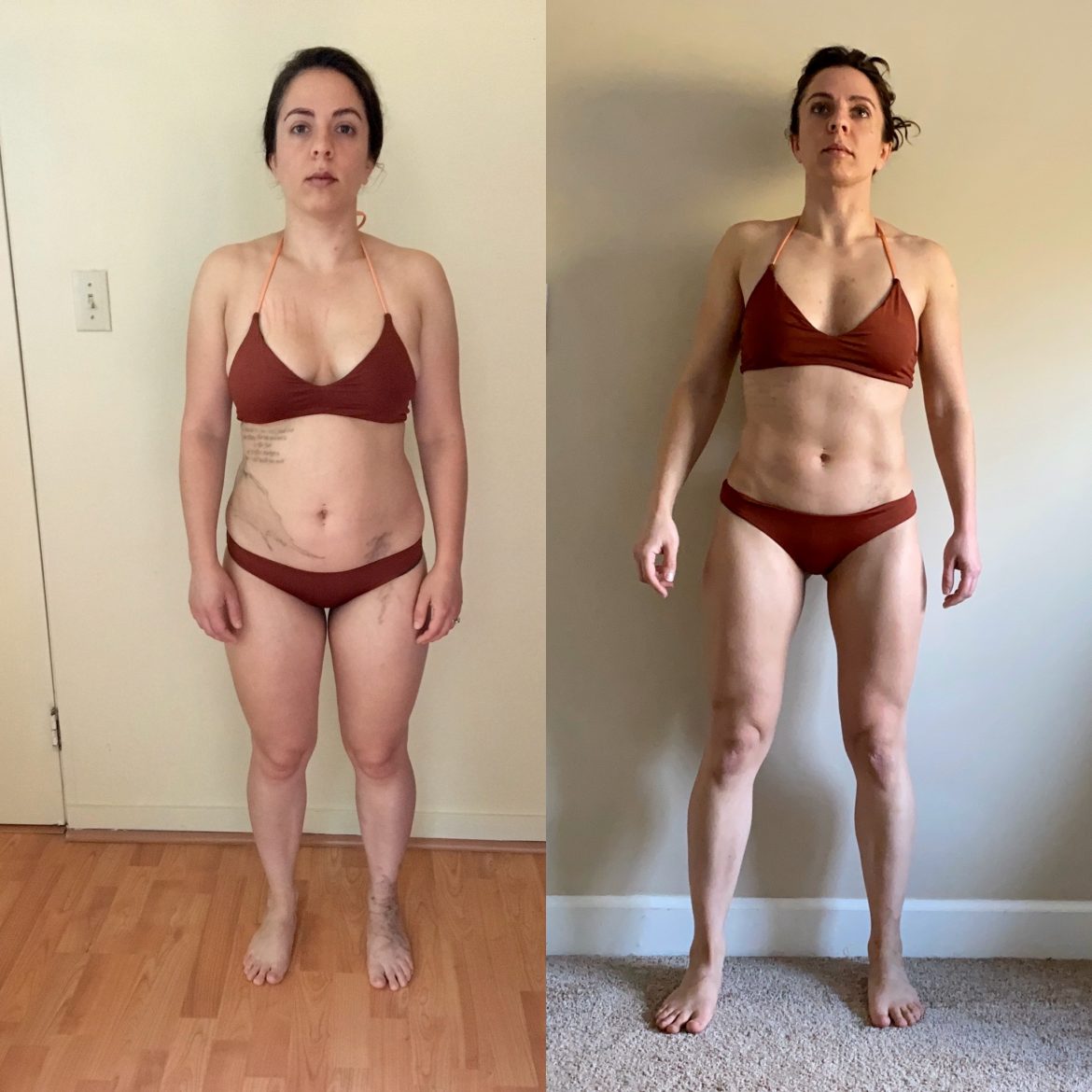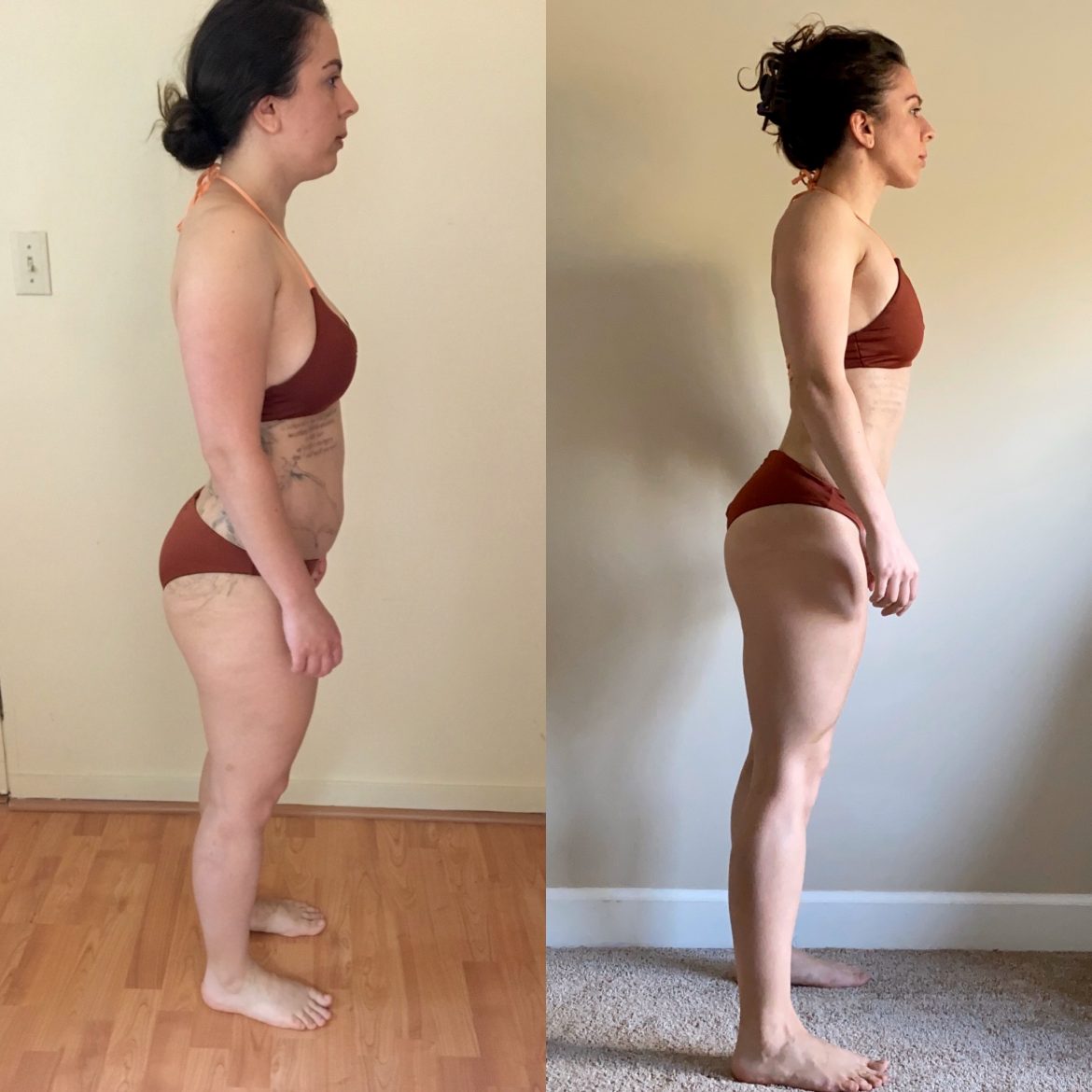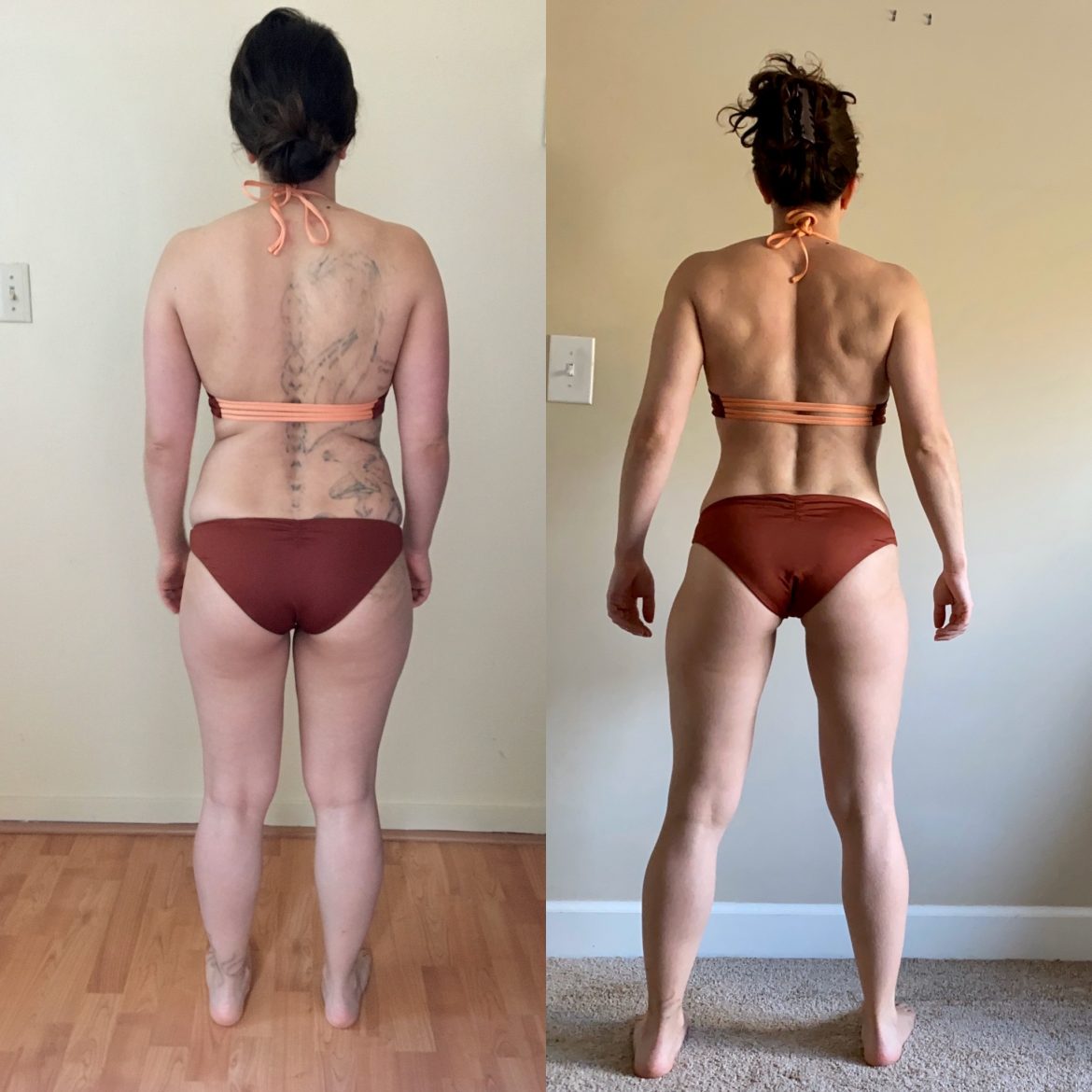 Well done, Serena! Thank you for sharing your incredible story with the MovNat community!

MovNat Metabolic E-Course
(Coming Soon)
It's true! Serena is one of the participants in our upcoming MovNat Metabolic e-course. If you want a complete fitness program designed to transform your body using Natural Movement, stay tuned for the release of MovNat Metabolic!
Click here to join our newsletter and get on the waiting list!