MovNat Combo-Workout: "Shuffle Job"
Posted | 0 comments
Hey MovNatters!
After having practiced particular drills each day, you should now be able to perform the complete sequence of today's "combo" more fluidly, and to do it several times in row with more ease and control.
What you need for "Shuffle Job"
A 2×4 board, 8 or 12 footer, or anything long, stable, and narrow enough to challenge your balance.  Something to carry, that fits your level.  A pile of books, an old dumbell, a kettlebell, a jug of water, a keg of beer, etc…  A fallen tree and a rock in the woods would do as well.
How to perform the movements efficiently
Where have you been lately?!  If you just landed here, it might not be a bad idea to review the 5 Movement Highlights of this week

.
Scalability vs progressiveness
MovNat is not a one-size-fits-all program.  As a matter of fact, it is not a "program".  It is a natural-human-movement-skills-based-physical-education-system.  Wow.  Yes.  So what does that mean in terms of training?  It means that your primary concern is always the mindful practice of efficient movement.  Conditioning, general or specific, naturally stems from the progressively difficult practice of those natural movement skills.  So don't compromise good form for the sake of conditioning, as you will only end up ingraining inefficient patterns in your neuro-muscular memory, which will eventually lead to a lowered performance and higher risk of injury.  I cannot hammer this enough:  you are not a machine, so don't behave like one.
This being said, the MovNat system does involve programming.  You get the point?  It is not a program, but a physical education system that uses programming, and that is a important nuance.   A program can be general, the same for everyone regardless of their physical competence and conditioning levels.  It can be too hard for some and too easy for others, which clearly is sub-optimal for everyone.  Effective and productive programming is always individualized and progressive.
The difference between a scalable program in comparison to a "one-size-fits-all" program is that a scalable workout adapts to individual weaknesses.  That's a good start, but will the program evolve and keep challenging you in a progressive manner through sound, steady progressions, or just imply that you basically do more of the same, randomly?  A progressive program is always scalable while a scalable workout is not always part of a progressive program.  Makes sense?  What you need is scalable system that provides individualized (whenever possible) programs that are also progressive.
So give a shot to this combo-workout, and keep it scalable.  You can't do it while holding much weight, if any?  Scale it down to performing the moves without a load, then as your movements and performance improve, progressively put on some additional weight.  You want to increase the difficulty of the training by adding volume?  Perform more sets.  You want more intensity?  Add weight and try perform the combo faster each time (again, as long as form doesn't significantly suffer).  You want more complexity?  Balance on a rounded, unstable surface.  Maybe with a bit of height.  Volume?  That's the easy one, just do more sets and keep performing the combo for a longer duration.
You see, it is easy to make your training both scalable and progressive.  Once you've acquired good technique, and form, and can perform the basic movements with efficiency – the physical education system and skill practice side of MovNat – it is time to bring the practice to greater levels – the programming and conditioning side of MovNat.
I hope you understand better how the MovNat methodology works.
Now would you guys mind sharing this with your friends and family and help us grow the MovNation?
Movnatters, go movnat…Vive La MovNation!
Erwan Le Corre
Founder of MovNat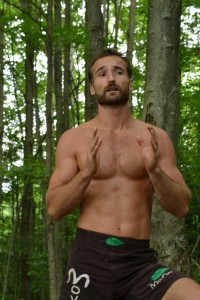 Want to join the MovNation? Simply come back to movnat.com and get insights, tips and inspiration on a (nearly) daily basis.
Want to help the MovNation grow strong? Share this with your family, friends, colleagues and neighbors, as well as on Facebook, Twitter, etc…,
Want to train MovNat first-hand with MovNat team instructors? Click this link.
Want to train with MovNat Affiliates, Partners or MovNat Certified Trainers? Click on the links.
Want to get certified and teach MovNat to the people who need to move naturally again, move more and move better? Click this link.
Have questions about movement, technique, MovNat training and overall lifestyle? That's what the MovNation Podcast is designed for! Post your question(s) here.
Facebook Comments
comments