Transform Your Movement Skills & Fitness, and Build Real World Capability From the Ground Up
An epic moment in MovNat history has arrived.
We are pleased to announce MovNat's first online educational course, Natural Movement Fundamentals, is finally available TODAY!
This course is the ultimate primer to restoring your body and building your Natural Movement® practice "from the ground up." No matter your experience level – from total novice to experienced mover – you will learn a lot about your body and move much better as a result of taking this e-course.
The best part? We're celebrating the launch with a $100 discount!
This special offer is only available for a limited time. So, check out the course today to find out if it's right for you.
Click Here to Learn More About
Natural Movement Fundamentals
What's Inside The Course?
Want to take a peek inside? This video will give you an inside look at what this course is all about…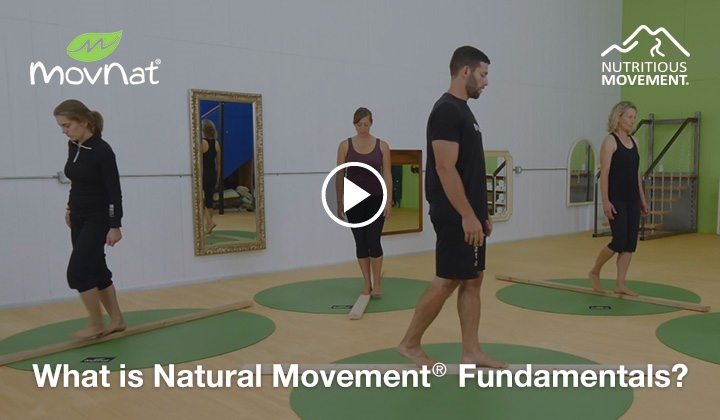 We created this course for professionals and serious enthusiasts who want to deepen their understanding of Natural Movement Fitness.
Course Highlights
Over 6 hours of in-depth content to help you restore your movement skills and improve your fitness naturally
Rebuild your body in a safe, sustainable and natural way with our top-notch lesson modules
Simple follow-along class format and clean, logical organization to help you train smart and safely with step-by-step progressions
Super beginner friendly (all ages and abilities), yet also excellent for refining a more advanced practice
Balance of restorative and challenging movements to increase your "practical fitness" and capability for the real world
Minimalist equipment requirements; perfect for a home practice
Whether you're totally new to Natural Movement Fitness or a long-time practitioner, this course will serve as an excellent foundation for a deep, lifelong practice, using some of the best tools from two complimentary movement systems.
Want to learn more? Click here for a comprehensive overview.

Feedback From Our Students
Here is some feedback from a few of our students who have gone through the course…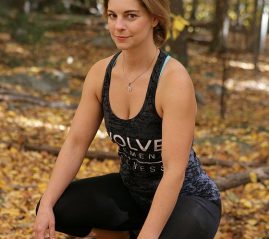 "Quite possibly the most exciting thing to happen to Natural Movement since the evolution of bipedalism. From the deskbound keyboard jockey with hips that barely move to the bonafide natural movement nerd and everyone in between, this course will help you breakdown and understand natural movement skills, then rebuild them from the ground up- for yourself or your clients. Katy Bowman provides inventive, insightful corrective exercises and perception drills to help you decipher the nuance of the movement while Danny Clark simply & expertly coaches the real world application of such skills through the proper application of MovNat techniques." – Dr. Christa M. Whiteman, DC, Founder of Evolve Movement + Wellness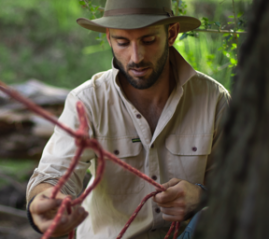 "This course is an absolute must for anyone wanting to reclaim their physical confidence and competence. I have long understood the importance of MovNat for being a great way to help people go back and rebuild their movement foundations but I have met people on my journey who feel that it would be "too advanced" for them. Now with Katy Bowman collaborating, there's no more excuses. I would recommend this for individuals wanting to further their own journey of health and movement but also for coaches who want to gain a deeper understanding of the human organism for the benefit of their clients." – Matt Rutley, Owner of Stage 6 Health & Fitness, Human Movement Coach & Bush Skills Instructor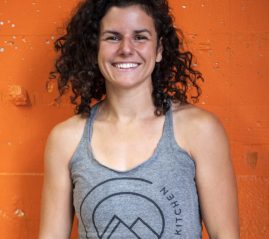 "As a Team Instructor, I've known MovNat to be comprehensive, adaptable and systematic, but the new layers added to the MovNat system by the lens of Katy Bowman's "micro nutrients" have given me a whole new language and set of skills to augment my repertoire. In these videos, Danny Clark demonstrates the practical purpose of the MovNat skills and shares ways to adapt them to most people. Katy Bowman then further breaks down each skill. If you have had trouble in the past with achieving efficiency in a MovNat skill, Katy's breakdown will help highlight individual body parts and their unique role within that skill to help you gain the missing movement efficiency. Whether you work as a fitness professional or just want to improve your personal movement, I highly recommend these videos. You will be learning incredible skills from the best in the industry, as well as gaining knowledge to be able to adapt them to a very wide range of people." – Melissa Sher, NTP, MovNat Master Trainer & Team Instructor, Founder of POINT Gym and Kitchen and Dirty Health Co.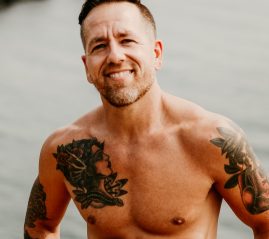 "While this course is certain to be popular with those wanting to get involved with MovNat, I believe it should also be embraced by those already adept in the system to review and upgrade their knowledge base. The detail and depth of understanding relating to the underlying mechanisms, coupled with the gross motor patterns of practicality and adaptability, is absolutely word class. I'll be diving into this again as a second, third, and fourth view will be necessary in order to extract all of the potent and highly valuable insights." – Stefano Tripney, MovNat Master Trainer & Team Instructor, MNOC Director


Having taught thousands of people in person, we're now delivering that experience online.
So, if you want to learn what your body is truly capable of when you give it the movement "nutrients" it needs to thrive, check out Natural Movement Fundamentals today!
If you act fast, you can save $100 off the cost of tuition.*
This launch discount will only be available until Monday, March 4th at midnight. So, click the link below and take advantage of this deal right now!
Click Here to Take a Peek Inside
Natural Movement Fundamentals

We hope you'll take advantage of this special offering so you can experience the very best from your MovNat practice.
Thank you for your support!
-The MovNat Team
P.S. MovNat's very first e-course, Natural Movement Fundamentals, is now available! If you want to deepen your understanding of Natural Movement Fitness, and rebuild your body in a safe, sustainable, and natural way, you can take a peek inside the course and enroll here: Natural Movement Fundamentals.
*If you've a MovNat Certified Trainer, you are eligible for an additional discount (sent to you in a previous MCT newsletter). If you didn't receive that email, please email us at [email protected] for your discount code.