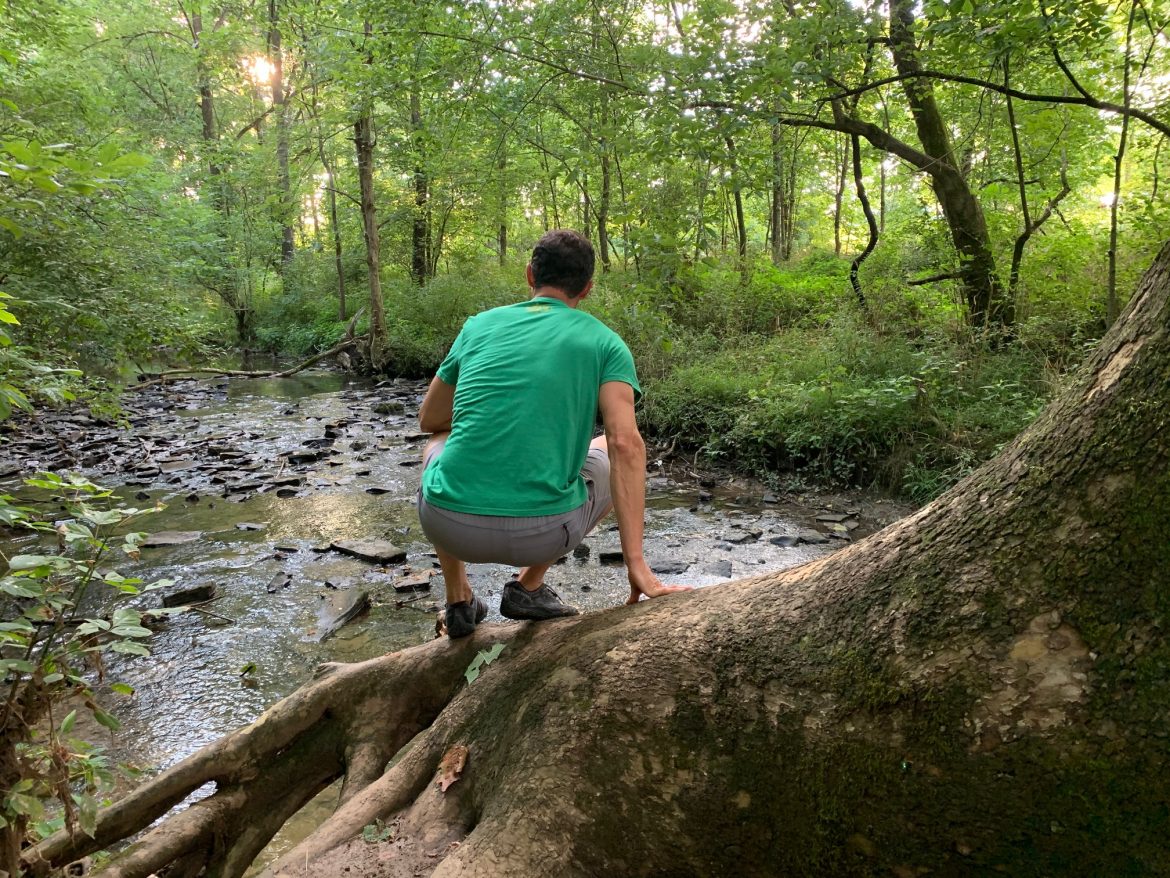 By Tim Barnett, PT, DPT, OCS, MCT L1

I first became aware of MovNat through reading an article titled "The Workout that Time Forgot" in Outside magazine in 2010. I was immediately drawn to the intuitive, practical, and exciting ideas discussed by MovNat founder, Erwan Le Corre. I re-read the article multiple times and even made a photo copy of it. (To this day, I keep a copy of that article at my clinic and have a digital version saved on my phone).
After reading the article, I began to explore my own movement capabilities with a new perspective. I began (without great efficiency) getting on the ground a bit more; trying to sit, crawl, and roll. I have always been an active individual, playing a variety of sports in my youth and into adulthood.
At the time of discovering MovNat, I was running trails, lifting weights, playing basketball, coaching youth soccer, swimming, and playing outside with my three boys on a regular basis, but I quickly realized some of my limitations. Over the next few years, I would glance at some MovNat videos on-line and try to incorporate some of those ideas into my own routine.
The ideas of natural human movement continued to pull me in. Not just for myself, but for my patients. I have been a licensed physical therapist since 2002 and have had the opportunity to care for thousands of individuals in that time frame. My formal physical therapy education, additional coursework, and opportunities to learn from experts in my profession have provided me with a multitude of interventions to improve the quality of my patients' lives. I was convinced, even with my limited exposure, that MovNat offered another opportunity for my patients, my family, friends, and I.
I completed a six hour MovNat Elements workshop in 2017. I enjoyed the experience thoroughly, and found it challenging. I was very sore, particularly around my hips, for several days. After the course, I became even more regular (still raw) in my practice of Natural Movement and began to frequently incorporate some of the strategies with my patients with great results. Not only did my patients demonstrate functional improvements, they enjoyed the practice of natural human movement. While the profession of physical therapy has always placed an emphasis on mobility, I became even more aware of the power of natural human movement for my patients.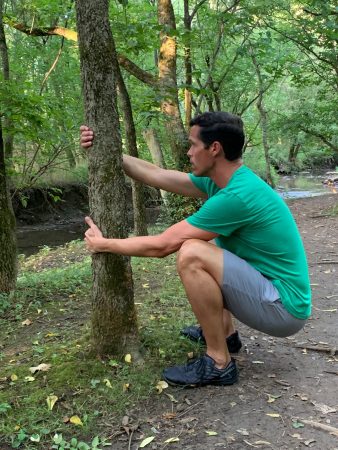 In 2018, I attended a Level I Certification Course with Eric Brown (great instructor!).  Again, I was challenged and inspired by the instruction and by my co-participants. The course deepened my understanding of the MovNat philosophy and provided me with additional methods of Natural Movement practice. I even had to work through the disappointment of not successfully completing the side-swing traverse during the course, but was able to do so via video within about a month after some home practice (for some reason, this was just one movement and rhythm I needed to figure out on my own).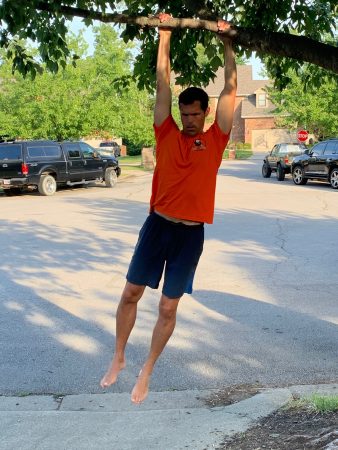 I am now a decade into my MovNat journey and eager to grow. Grow in my own movement capabilities, grow in my use of this knowledge for my patients, and grow in my contribution to the larger MovNat mission: changing the way people think about health, wellness, and fitness. I am far (very far in some skills) from a finished product. I am reading The Practice of Natural Movement, and later this year will present a basic primer on MovNat to some of my PT colleagues.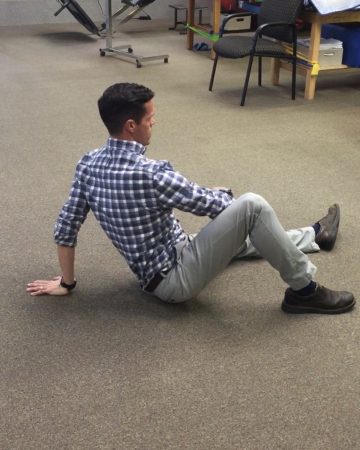 Currently, I am working through Danny Clark's "Mobility Course" that is part of the MovNat Covid-19 Survival Guide. I still view in awe (and sometimes frustration) the physical feats of other practitioners of Natural Movement, but I keep going. I evangelize MovNat to those that I encounter and believe this movement is just in its infancy (I have some ideas) as far as its influence on how we perceive ourselves and our environments.
Thank you to the entire MovNat community for sharing your unique gifts with all that are willing to take that first step, or roll, or swing…

About the Author
Tim Barnett is doctor of physical therapy and has been in outpatient practice for over 18 years. He is board Certified in Orthopedics and a Level 1 MovNat Certified Trainer. He, his wife, and three sons find joy in moving over, under, and through any environment they encounter.

Get Started With Natural Movement Fitness – TODAY!
The MovNat Level 1 Certification is your entry point into the world's official Natural Movement Fitness program. It equips you with the knowledge, skills, and methods you need to transform your movement & fitness and build real world capability from the ground up. You'll learn not only the movements in the official MovNat curriculum, but also the methods to apply those movements to your unique needs, goals, and circumstances.
Over the last ten years, MovNat has helped thousands of people from all walks of life restore their natural abilities and lay a foundation for a deeper, lifelong movement practice. We are the original, official, and only Natural Movement Fitness certification, with thousands of certified professionals and dozens of MovNat Licensed Facilities all around the world.
Whether you're completely new to Natural Movement Fitness, or a seasoned veteran looking to expand your skillset, the MovNat Level 1 Certification is your launchpad to a deep understanding of natural human movement, how to integrate it into your training and lifestyle, and help others do the same.
Want to get started at home? Start today with our MovNat Level 1 Fundamentals E-Course.