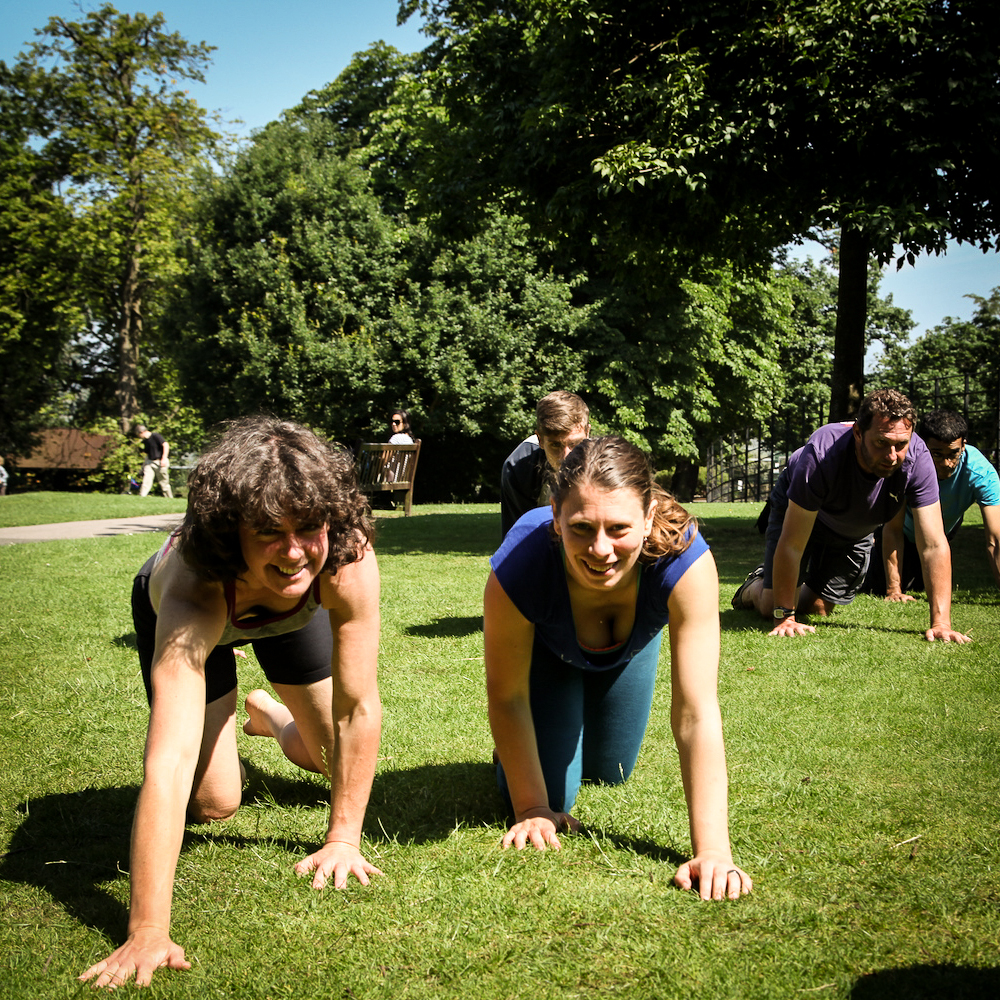 It's a universal truth. We all make time for what is important to us. And yet, many people struggle to make time for important things like taking care of their health and fitness, which is something many people wish they did.
Motivation helps, of course, but it doesn't last. It comes and goes, and it isn't sustainable. So, it takes more than just motivation to succeed over the long-term. Call it purpose or passion or a drive. Regardless, it takes something deeper.
So, if you want to get started with natural movement fitness, or if you want to take your training up a notch, how can you leverage this idea of going deeper?
There are many ways to answer that question, and one of the best places to start is with simply asking yourself "Why?"
Why do I want to move better? Why do I want to pursue natural movement fitness? Why is this really important to me – deep down?
And when you get an answer, keep digging. Go deeper!
Is it because you want to be strong and capable? Is it because you feel weak and helpless? Is it because you want to be able to move well into old age? Is it because you want to keep up with your kids and grand-kids? Is it because you want to be prepared for whatever the future has in store? Is it because you want a better quality of life now? Is it because you're tired of struggling to climb stairs, get up and down from the ground, or in and out of your car?
Once you get down to the bottom of what really drives you – what resonates with you on a deeply personal level – you'll have a newfound sense of purpose. This will help you get started and keep going because now you know what's really important to you. Then it's simply a matter of making time for it and getting started.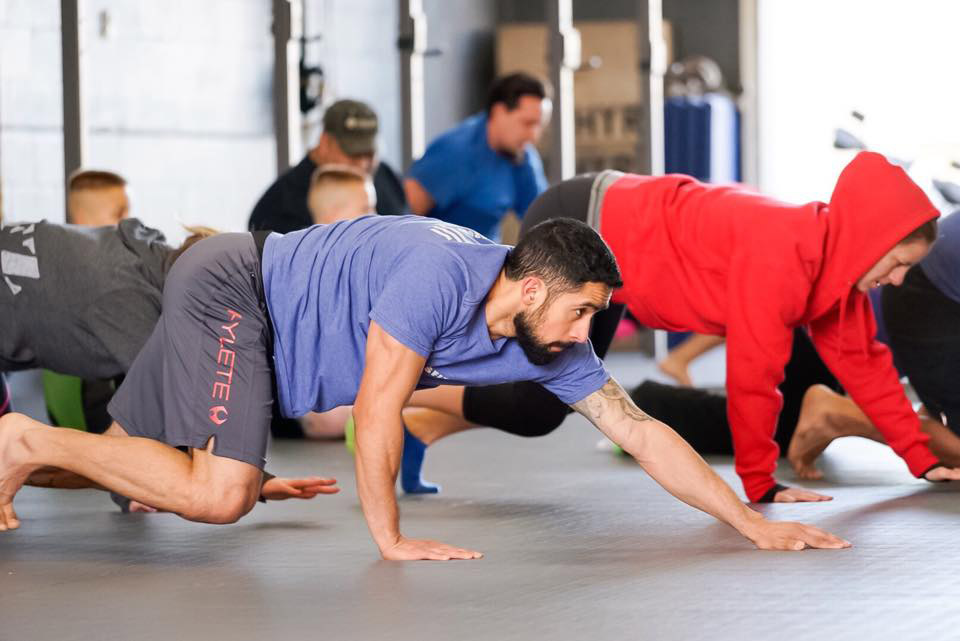 Now, there are many different ways to approach beginning, but none of them get around the fact that you have to make a decision to put in the effort – day in and day out. If that sounds daunting, one of the tricks of the trade is to start small and progressively work your way up to doing what your goals will eventually require of you.
So, if you've been struggling to get started or stick with an exercise program, don't start your natural movement journey by expecting yourself to train for an hour every day. Instead, start with something so small, and so simple, that you're 100% sure you can stick with it – even on your busiest or worst days.
It could be as simple as deciding to spend 5-10 minutes practicing natural movements every day. It might not sound like much, but it's a start!
Now, much more has been written about personal development, success, motivation, and taking action, among other similar topics. But the truth remains: we all make time for the things that are important to us. So, once you've figured out what drives you, and have made a decision – a commitment – to get started, the next step is to decide WHAT you'll be doing.

3 Ways to Get Started with Natural Movement Fitness
Here are a few good resources to get started with Natural Movement Fitness.
1) From The Ground Up Course
Our beginner-level course, From The Ground Up, is a perfect way to start on your journey of practicing the full spectrum of natural human movement skills. You'll get a little bit of everything from this 12-part course. Here's Part 1 of 12.
Note: you can Click Here to check out all 12 parts of the From The Ground Up Course.
2) Mobility Through Natural Movement Course
If better mobility is a goal of yours, then our MovNat Follow Along Mobility Course is a great way to restore those ranges of motion using practical, natural movements. All of the sessions take less than 15 minutes, and each video is meant to be followed for 1 week. Here is Part 1 of 8.
The MovNat Follow Along Mobility Course:
3) The MovNat Movement Archive
If you just want to dip your toe in the water and start exploring some natural movements, you could simply find a movement you haven't tried from our MOD Daily Workout Archive on Youtube, and start practicing for a few minutes a day. There are hundreds of instructional and demonstration videos to work through. You could pick one new movement to practice every day. Or, focus on one new skill to improve over a week's or month's time.
Note: you can click here to visit the MovNat Youtube Channel.
Final Thoughts
Once you've made up your mind, do everything in your power to stick with your plan – no matter what – even if it seems silly or inconsequential to spend "just 5 minutes."
Treat your practice like you would any other important appointment. Show up on time and get it done. If it's important to you, you'll make it happen.
Now, if you still find yourself struggling, we're here to help! You can join the MovNat community and get some hands-on training at the links below.

Want Some Help with Natural Movement Training?
If you'd like to learn more about natural movement fitness and the lifestyle behind it, consider attending the MovNat Level 1 Certification or a MovNat Workshop. We hold events all around the world. Or, find a MovNat Certified Trainer or Gym in your area. We also offer MovNat Online Coaching as an alternative to live instruction.
Most people know that they should be more physically active. Some even recognize the incredible value in a system like MovNat. But they struggle with actually implementing natural movement into their daily lives. That's why we work closely with people from all walks of life to help them move better, get healthier and stronger, and discover their true potential with natural movement fitness. It's also why we work extensively with health and fitness professionals who understand the value of this new paradigm and are eager to start implementing it with their clients.
So, if you're ready to take your movement practice to the next level, this is your chance. Please join our community and check out an event near you soon.
Click Here to Learn More About the
MovNat Certification Program