Note: If you want to reconnect to nature, community, and your best self in 2021, but you're concerned about the lingering COVID situation, this post will explain our approach to keeping you safe and maximizing your opportunities for Natural Movement training this year.

Thanks to your unwavering support and our incredible team, we've been able to safely and successfully host TWENTY-FOUR in-person MovNat events since the pandemic began, including a wildly successful 6-day "Reconnect" Retreat in Colombia just last month. The best part? We've got over 100 more MovNat certifications and workshops scheduled for the rest of this year – many of them taking place outdoors!
While we are grateful for the opportunity this past year has given us to expand our suite of online courses by releasing three top-selling e-courses that are helping thousands of people move naturally with safe, socially distanced learning at home, there's simply nothing like the experience of a live MovNat certification, workshop, or retreat. That's why our ultimate goal has always been to get back to hosting in-person events, in accordance with our health and safety protocols, as soon as possible. So, if attending a live MovNat training course in person this year sounds like a dream come true, here's what you need to know.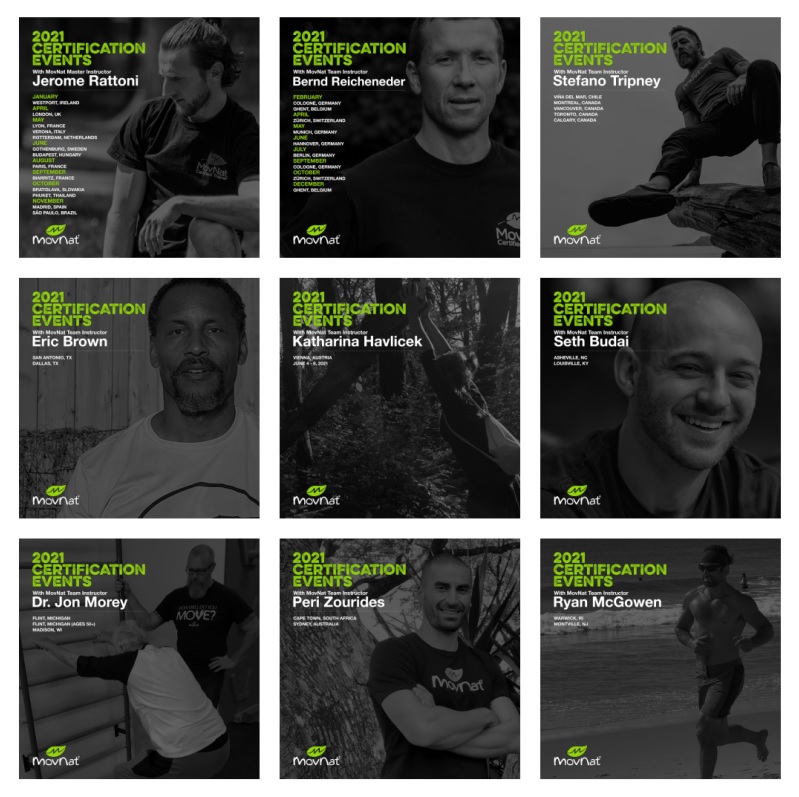 We are still working closely with our instructor team around the world to assess the safety and caseload in areas where we are hosting certifications. In the event that an area is closed and we cannot host the course at the appointed time, rest assured that we will reschedule your event as soon as it is safe to do so, and your registration will transfer to the rescheduled date. If you cannot attend this rescheduled date, you are welcome to transfer to another event in accordance with our Terms.
A key strategy we are utilizing to provide safety for participants at these in-person Certification events is to host them outdoors as much as possible. So, you'll notice many of them are scheduled for the summer months. Not only does the fresh air allow for greater dilution of virus concentration, but more space makes it easier to maintain proper social distancing. It's also been shown that adequate Vitamin D concentration supports a better immune response to the virus, and Vitamin D is made primarily through exposure to sunlight.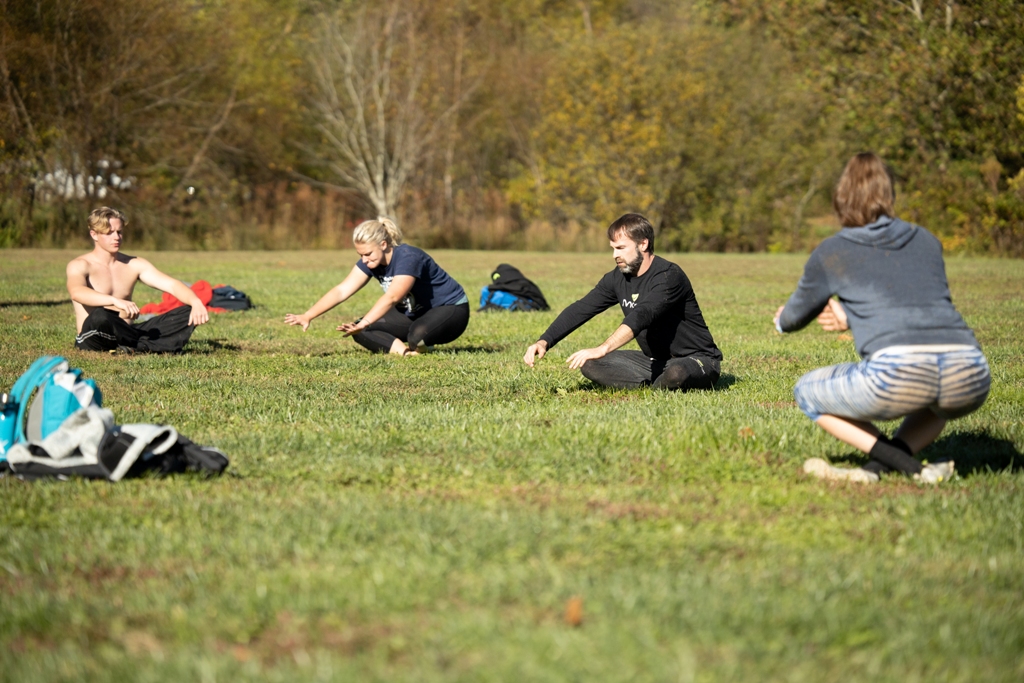 In accordance with any required health and safety regulations, we are also requesting that all participants and instructors bring a mask with them to wear at any time indoors and when proper social distance cannot be maintained. Frequent breaks for hand-washing and hand sanitization will be provided as well.
As usual, participants and instructors are encouraged to monitor themselves for any signs of illness 2 weeks prior to their event (suggestion: take your temperature daily). Restricting your activities that could provide potential exposure within this 2 weeks is also encouraged. Please remember that your personal risk might be low, but there may be others attending your event with higher risk. We care about the health & safety of ALL of our community.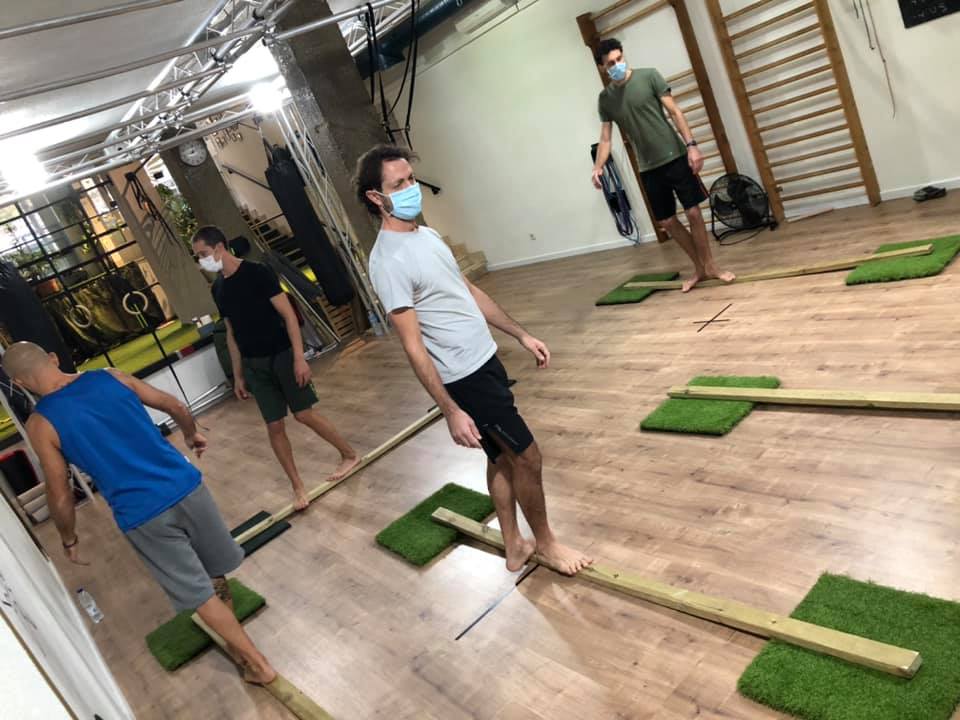 PLEASE DO NOT ATTEND ANY EVENT if you have a fever, feel ill or know you have been exposed to a COVID-19 positive patient in the proceeding two weeks. If you cannot attend your event due to illness or confirmed exposure, you will be able to postpone your attendance to a future event when you are recovered. If you attend an event with obvious signs of flu-like illness, we reserve the right, and our instructors as representatives of MovNat, LLC, to ask you to leave immediately. In this event, no refund will be provided, and it will be up to our discretion to honor a transfer to another event.
Thank you for your understanding as we work through this evolving situation. Please be assured we will continue to closely monitor future developments and will follow up if additional measures must be taken.
Here at MovNat HQ, we are so very grateful for your support, and we're optimistic about the future. So, if you've been thinking of joining a MovNat workshop or certification event to level up your Natural Movement skills, or even get certified, we hope you'll join us at one of our events soon. Let's stay healthy and keep moving in nature together.
-The MovNat Team
P.S. Ready to RECONNECT at a live MovNat event? Find a MovNat course near you. Still staying in? Check out our MovNat E-Courses for some great resources to get started at home. And by the way…