By John Sifferman
We asked some of our MovNat Instructors and Trainers:

What is the most valuable lesson or your #1 takeaway from your experience with MovNat?

Here's what they wrote back…
Brian "Rock" Hancock – Owner of MovNat Madison
My number 1 takeaway from my experience with MovNat is the benefits of long term sustainability and emphasis on being a great generalist.
Hippocrates said 'If we could give every individual the right amount of nourishment and exercise, not too little and not too much, we would have found the safest way to health.'
When it comes to exercise I do not believe there is another methodology that meets this. The majority of fitness is over specialized focusing on only parts of complete physical competency. When you go through the certification process you really begin to understand the importance of not overspecializing in order to maintain long term physical capability.
Throughout the certifications you learn about contextual demands (environmental and situational) and how training diverse Natural Movement skills will build your physical competency. When we add mindset and appropriate conditioning to the practice of movement skills, we can ensure meeting contextual demands with efficiency and effectiveness.
The deconditioning cycle highlights the importance of moving well first, then moving more often.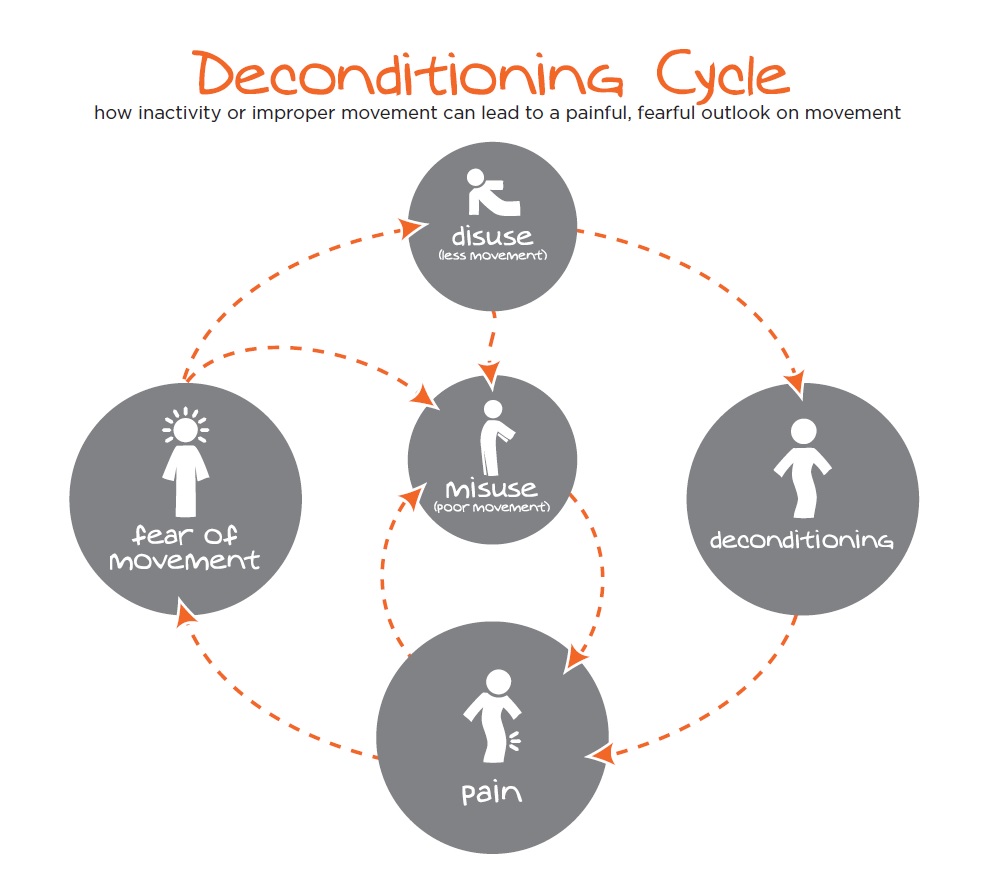 When we misuse and/or underuse out bodies is when we invite musculoskeletal issues that can lead to painful movement keeping us from moving in general. The inability to move pain free has significant negative impacts on an individual's mental health. Incorporating ground movement, breath work and earning your skill progressions is a great way to avoid the deconditioning cycle.
Specialization is needed if you want to chase mastery of specific skills, sports, etc. However, when we place emphasis on specialization we begin to sacrifice health.
Regardless of where you are in your movement journey ask yourself "What do I want from my body?" If long term capability and resilience is the answer, look no further than Natural Movement. – Rock Hancock

Kathi Havlicek – MovNat Team Instructor and MNOC Coach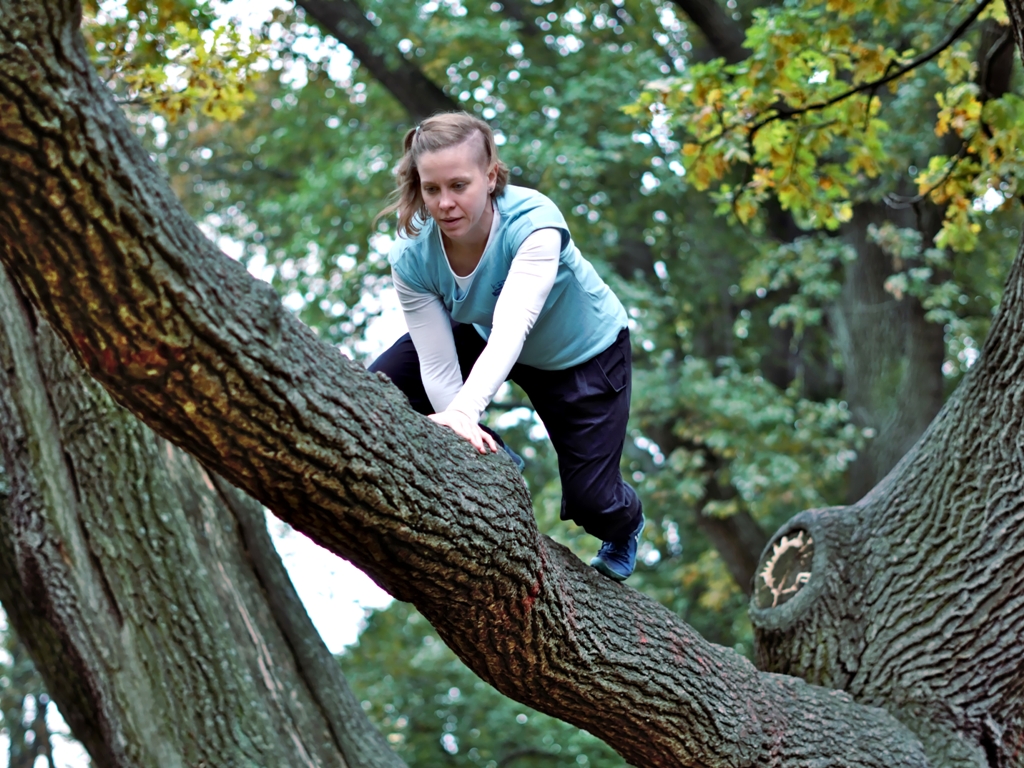 My #1 takeaway from the certification program is that each event left a major positive impression on me. Teaching at certifications is also special and a great experience in its own way, but here I want to share what changed, when I attended Level 1-3 as a participant:
My initial contact with MovNat was actually during my Level 1&2 certification. The brief essence of this experience is that it felt like coming home. During and in the aftermath of Level 1&2 I found an even deeper connection and understanding in all my previous movement experiences and the systems I trained with thus far. Coming from a long martial arts background and also having some Parkour and Weightlifting experience, MovNat connected many loose ends in my mind.
Level 3 left an even bigger impact. In preparation for, during and after this event, my connection with nature intensified and reestablished roots to my inner core. Being in nature and exposing myself to natural sensations used to be something positive. Now it is reprogrammed as a necessity.
Note: click here to read Kathi's full review of the MovNat Level 3 Certification.
I remember always preferring being barefoot to wearing tight/heavy shoes. In my earliest memory of this, I was younger than 10, when I refused to walk any step further in my hiking boots, which ended with me walking barefoot downhill through a forest. Since my Level 3 Certification hardly a week goes by, when I am not barefoot outdoors, no matter the temperature.

The preparation for Level 3 also helped me to overcome my aversion against running longer than 100m full out. I noticed that I actually enjoy running for more than a minute as long as it is on an uneven surface (forest, grass) and barefoot. Living in a city, when I "had to build up endurance" in the past, I used the classics: running on concrete in running shoes, as it is easily available. That always ended prematurely and with an even more increased aversion for endurance runs. Nowadays I really like to go running, but always look for possibilities where I can at least mix between grass and concrete. Also, I made a habit of taking off my minimal shoes for a couple of minutes each time.
There are several more examples, but the essence of my Level 3 Certification experience is that it positively influenced and strengthened my habits and mindset. – Kathi Havlicek

Dr. Phil Lombardo, Level 2 MovNat Certified Trainer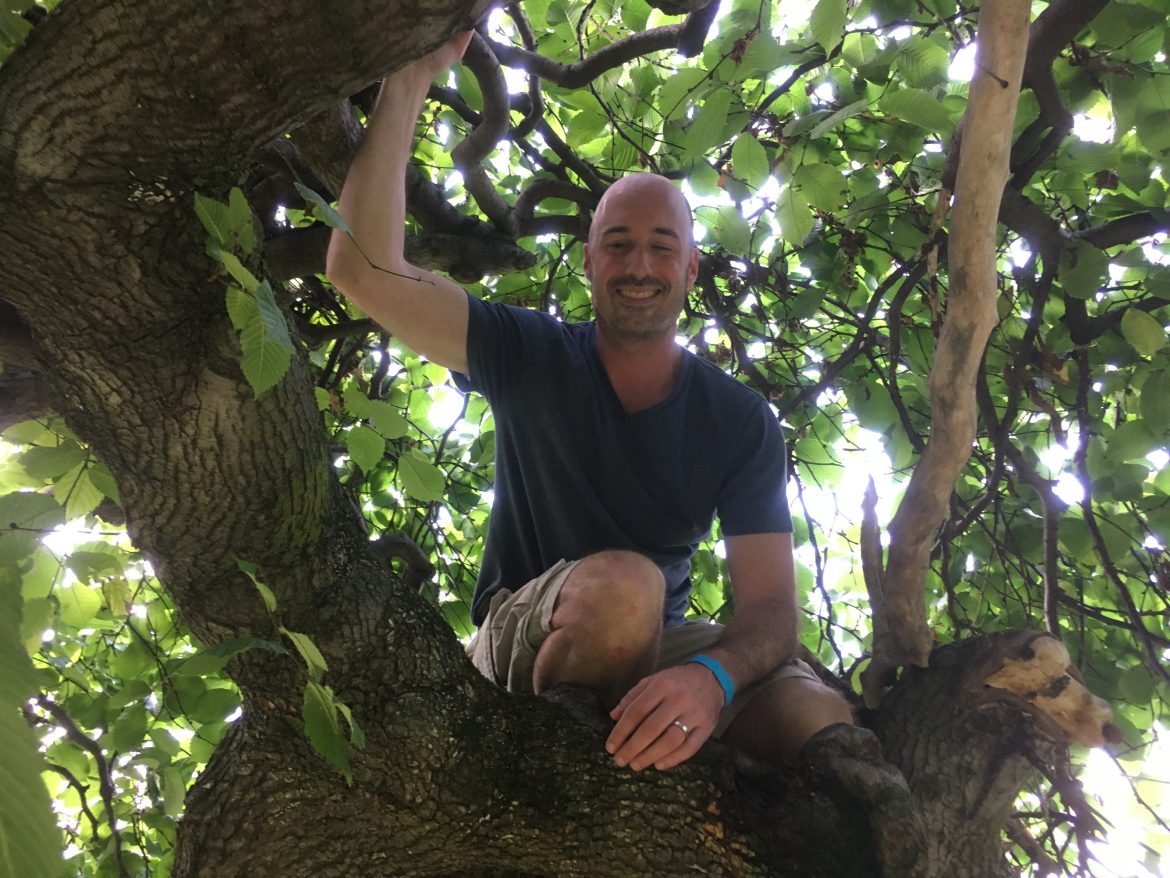 My number one lesson is that variety and creativity are a very important part of fitness and health. I've always been a structure/programming guy. I like knowing what's next and what I need to do to get there. With MovNat, I found a different path that opened the door to creativity and variety. The outcomes were still very achievable, and often came as a surprise to me. "How did I just nail that move, I wasn't even working on it!"
The best example I can think of, is ground mobility. If I want to work on ankle mobility and my deep squat, the endless creativity of ground mobility is, well….endless. I watch Danny, Jerome, Bernd, and Stefano constantly stringing different moves together and think…wow, I never thought about that. Deep knee bend reaches….side bent sit to bent knee sit to deep squat….crawling and dragging object, split squat on 2×4 with a sand bag. These all help my ankle and hip mobility for the deep squat. And in the past, I would just keep practicing the deep squat over and over and over again.
What's really exciting about it is the shared consciousness and creativity of the MovNat community. I can see someone else's creativity (i.e. "crawl ball" or "obstacle optics") and build on them or do it a bit differently. It's great having the accompaniment of the community challenging each other and sharing their creativity for everyone to enjoy and get involved as opposed to hoarding it for themselves for personal/business growth and copyright. – Dr. Phil Lombardo
Note: click here to read four more lessons Phil has learned from MovNat.

Nate Amado – MovNat Master Trainer & MNOC Coach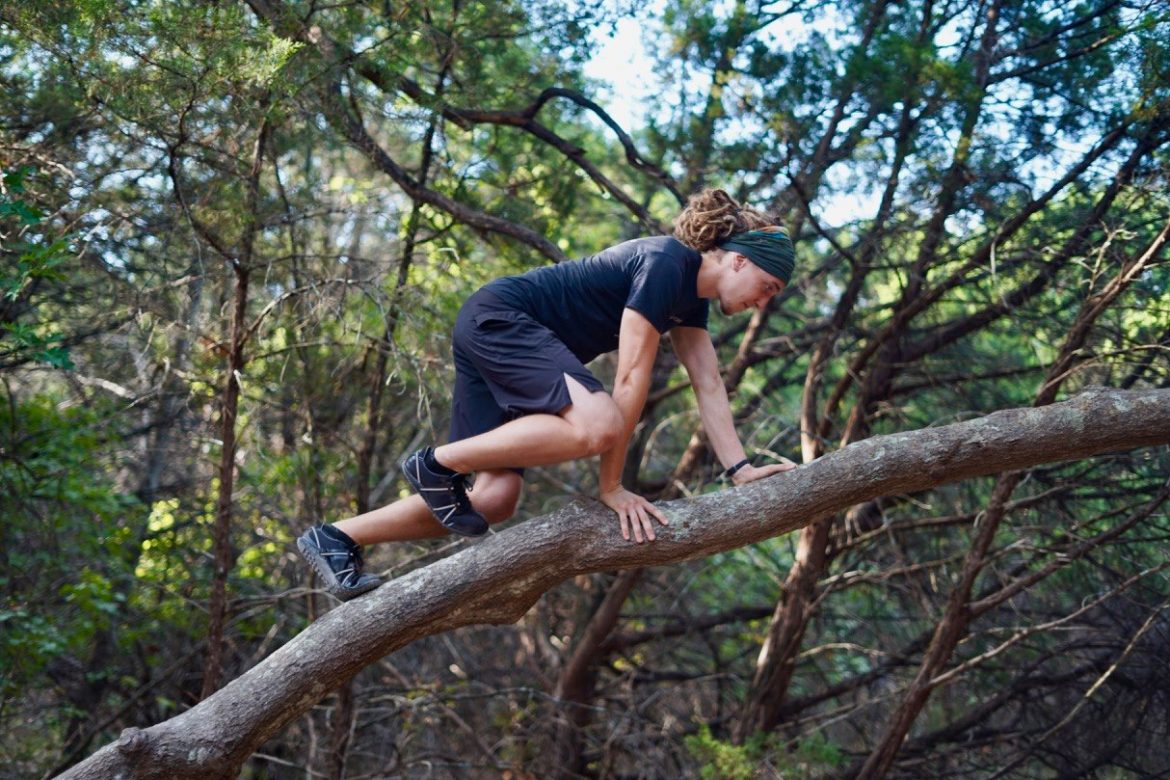 The most valuable lesson I've learned from MovNat is how to be more human through physicality. To experience the vast array of human potential through Natural Movement. To express genetically what is required for optimal health. To reconnect with something so deep within, that it's remembered by every cell in my body. To move WITH Nature, not against it. To realize Natural Movement is as practical, as it is universal. – Nate Amado

Hérica Sanfelice, MovNat Level 2 MCT & Brazil Ambassador
MovNat is a method applicable to all levels of conditioning and skills. There's no such thing as: "This is not for me". It is possible through adaptations to make it more or less challenging, and to make it pleasant and stimulating.
For example, we can teach basic skills in indoor environments, changing the volume, intensity and complexity,  until the practitioner becomes confident to increase those components, combine skills and move to a more natural and challenging environment. We learned in the certification how to do this and, from there, apply the training in the best possible way as well as adapt the movements for each participant, each situation.
The physical gains are indisputable, but what motivates me most to teach MovNat, is the practical applicability in daily life, how Natural Movement interferes with the perception of the world, changing habits and the lifestyle itself.
In class, we offer not only tools for greater control of our bodies, but we also build an environment of greater freedom and awareness, regardless of the level of capacity. It is very gratifying to witness these changes in our trainees' mindset! – Hérica Sanfelice

Alex Schenker – MovNat Master Trainer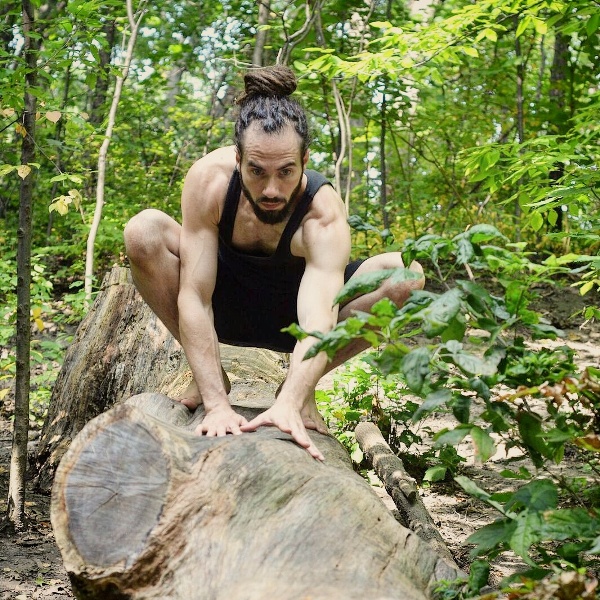 I wasn't sure if I would be ready and be able to pass my certification courses, but I managed to pass my L1-3 certifications and Combatives course. I could not pass the Aquatics tests on the first try, however. I feel like the following three months after I failed, my training was more directed and focused than I had ever experienced. I was able to pass the Aquatics test within 3 months of taking it.
My biggest takeaway from my certification courses was that failure was even more motivating for my continued improvement than success. Don't be afraid to fail! Take the leap and you won't regret it! – Alex Schenker

Bernd Reicheneder – MovNat Team Instructor, Master Trainer, and MNOC Coach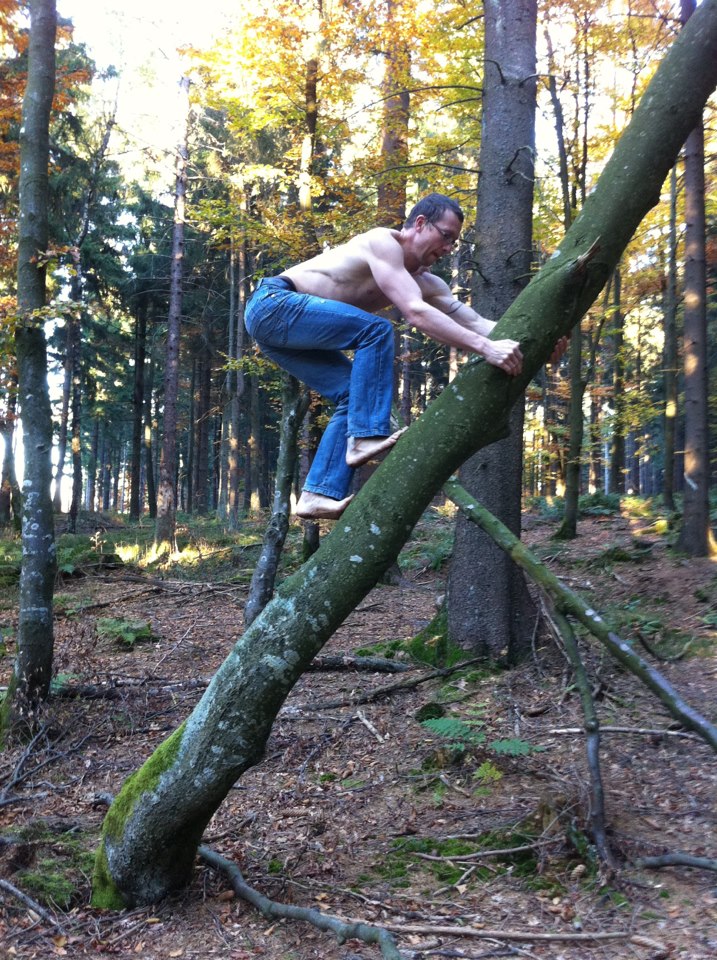 After decades of Sport- and Fitness confinement (e.g. Soccer on a field, Tennis on a court, Running on a Track, Gymnastics in a Gym, Fitness training on a Treadmill, Cross-trainer, Cable pull, Strength machine, Yoga on a mat, Climbing in a Grotto, Karate in lines and tatamis, on and on and on) and the luring question: is it really healthy what I'm doing here? Or, is it just a high performance recipe cooked in a plastic pan?
MovNat was a revelation at first sight. Getting rid of all the scientific baloney, training regiments, restrictions, rules and a system where experts can't even discern between health- and illness-management, or what's the difference between Sport, Fitness, Play, Prevention and Rehabilitation.
Finally, the treasure, a sort of freedom, the possibility to grow as a human and not just as a cog in a hopeless rotten society and culture. Being independent, self-sufficient and self-responsible.
Moving, whenever, wherever in an intelligent, adaptive and lively way. Educating, developing and nurturing the complexity of this organism like we used to do it for millions of years; to get that healthy and humble human being back, which made us so successful – finally stepping off the path of seeing humans as bits and pieces of flesh and bones. We are an unknown Universe and should treat ourselves like that. – Bernd Reicheneder

Dr. Jon Morey, MovNat Team Instructor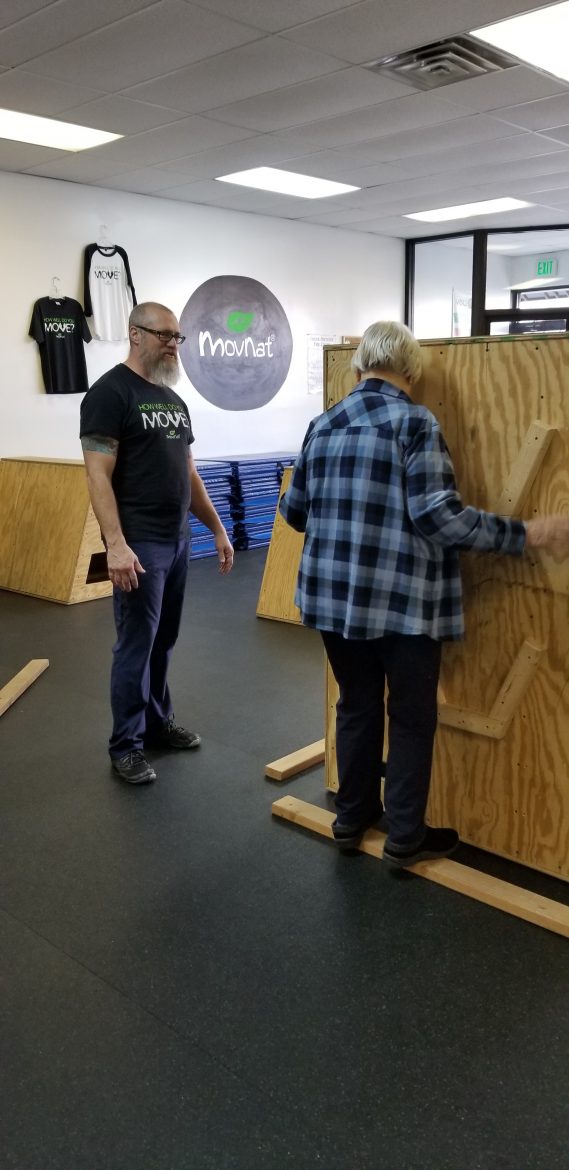 As a method of Natural Movement instruction, how humans are meant to move, work, and play; the MovNat way is second to none. The system is very well organized and has a practical internal consistency that makes it easy to work with patients ranging in age from four years old to some in their early nineties. – Dr. Jon Morey

Get Started With Natural Movement Fitness – TODAY!
The MovNat Level 1 Certification is your entry point into the world's official Natural Movement Fitness program. It equips you with the knowledge, skills, and methods you need to transform your movement & fitness and build real world capability from the ground up. You'll learn not only the movements in the official MovNat curriculum, but also the methods to apply those movements to your unique needs, goals, and circumstances.
Over the last ten years, MovNat has helped thousands of people from all walks of life restore their natural abilities and lay a foundation for a deeper, lifelong movement practice. We are the original, official, and only Natural Movement Fitness certification, with thousands of certified professionals and dozens of MovNat Licensed Facilities all around the world.
Whether you're completely new to Natural Movement Fitness, or a seasoned veteran looking to expand your skillset, the MovNat Level 1 Certification is your launchpad to a deep understanding of natural human movement, how to integrate it into your training and lifestyle, and help others do the same.
Want to get started at home? Start today with our MovNat Level 1 Fundamentals E-Course.