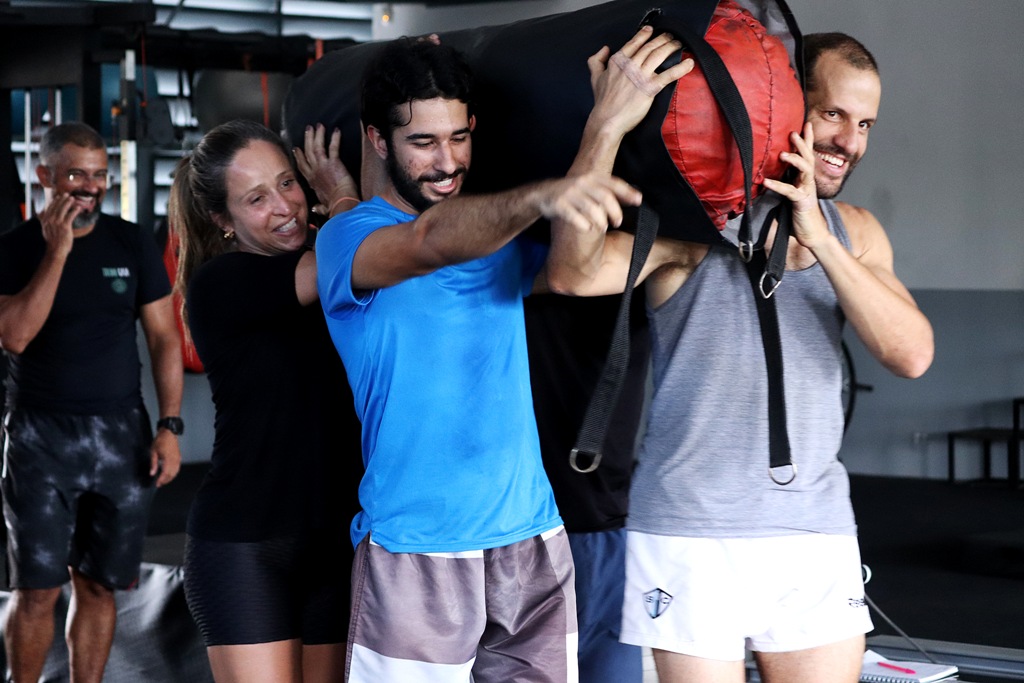 By John Sifferman
We asked our MovNat Team Instructors:

What is the most important lesson you've learned during your MovNat journey?

Here's what they had to say.
Danny Clark – MovNat Performance Director & Master Instructor

In a word: Freedom!
For me, MovNat broke the invisible chains that held me locked in a certain mindset. I used to think I had to do X, Y, and Z in a strict schedule to look, perform, and feel my best. This mindset was deeply ingrained since childhood. MovNat gave me the perfect dose of structure to help me transition into a new approach (and mindset) to training. And it also gave me a fresh way to experience the world around me.
MovNat has become the ultimate minimalist approach for me. It ties together aesthetic, physical performance, restoration, mindset, and connection. If it was anything less, I wouldn't stick with it. And because each of those attributes can be refined forever through the lessons of mindful practice, I'll be a lifelong practitioner.
Jerome Rattoni – MovNat Master Instructor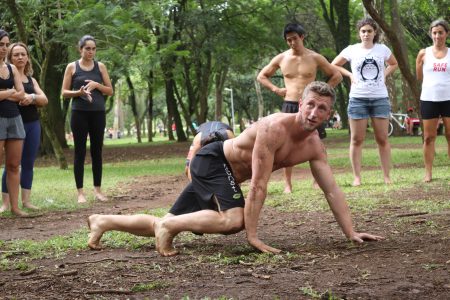 For me it is clear. It is to not underestimate any natural movement. This translates into being humble and not skipping any step in life. As we grow older, we are influenced from all angles to try "sexier" movements or impressive stunts. Youtube recommends the craziest body transformations, the "fastest way" to change and to become a "winner".
MovNat taught me about patience, consistency, and trust in the process; as well as loyalty in a team of genuinely dedicated people who are here for the long run. How did MovNat do that? Through many podcasts, interviews I could get my hands on, from Erwan Le Corre, Vic Verdier, Danny Clark and other solid Instructors who proved themselves in real life.
And more importantly, MovNat convinced me by giving "easy-looking" challenges on a daily basis for years now. Natural Movement skills which would appear quite simple, but when done well are actually very hard and offer many benefits both physically and mentally. Take Ground Movement, for instance. It should be easy to get up from the ground without hands, right? Another example is balancing at tall heights. It can be frustrating to keep losing balance. No extra muscle or supplement will help in this case. What will help is extreme focus, calm, and keeping at it.
I always make a parallel between MovNat and real life. Think about it. How do you get a job? How do you get the relationship you really want? By showing up every day with good intentions, by being a stable asset, by being self-confident and reliable. All of this comes from being healthy, being fit, handling pressure, stress, uncomfortable situations. And all of the above improves through the practice of Natural Movement, and by trusting the MovNat method…from the ground up!
Peri Zourides – MovNat Team Instructor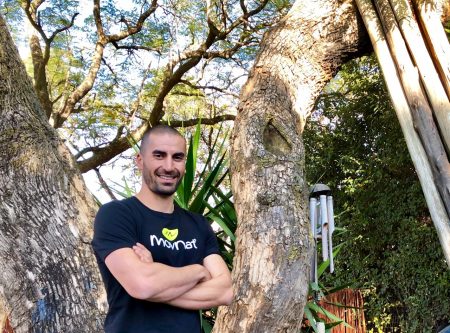 That the biggest obstacle I face is me.
I failed the Pop Vault at my Level 3 certification. I had never done it before, and the movement was awkward for me. I was afraid of hitting my shins. I also saw some people fall, and I hit a wall in my head. At the end of the event, I had passed all of the other techniques, but I still needed the Pop Vault to fully certify. I spent time afterwards at Urban Movement in Houston where I got some tips for getting the technique. While it did help me improve, I still didn't have it. Returning home, I felt a little bummed, but I knew I had time to practice and submit a video for the test.
A simple, but hard, choice was made: work on something I suck at every single day (in some way, shape, or form – even if that meant just thinking about the technique). I also had to accept some failure (and some pain) and be prepared to stick with it for as long as I needed. One day, while training in the park, I slipped and hit my shins. But surprisingly, I never died! A week or two after that, I managed to get the technique comfortably. So, I submitted my video and was fully certified.
The lesson I learned was that I had created such a fear in my head of what could go wrong, that initially, I struggled to see what could go right.
Strength movements like a Pop Up are comfortable for me. It's easy to focus on things like that because I'm good at it, but it's avoiding what I'm not good at that is the key. This lesson is helping me now as I challenge myself at higher heights for balancing.
Wherever one's skill level, and whatever one is struggling with, the first step is a commitment to that movement and then working on it. Every single day. This doesn't mean training like a mad person, because pushing excessively won't lead to sustained efficiency and improvement. There are times where a slow, mindful approach is necessary. Hence a balance of the two extremes.
My advice: start low and slow. Start small. And the next day, add one inch.
Bernd Reicheneder – MovNat Team Instructor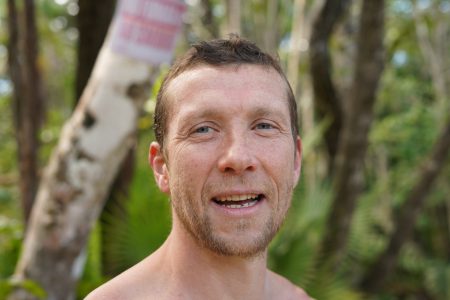 The most important lesson I learned along my almost 9 year journey is that you need and can rely on your own nature-given physical and mental skills. If you use your brain, you almost don't need anything the health industry wants you to buy for well-being, fitness, and health. The more natural it is, the easier and healthier it usually is, too – like moving barefoot in nature should be a cure to most modern ailments. Learn to listen to your body, and it will tell you the truth!

Get Started With Natural Movement Fitness – TODAY!
The MovNat Level 1 Certification is your entry point into the world's official Natural Movement Fitness program. It equips you with the knowledge, skills, and methods you need to transform your movement & fitness and build real world capability from the ground up.
Over the last ten years, MovNat has helped thousands of people from all walks of life restore their natural abilities and lay a foundation for a deeper, lifelong movement practice. We are the original, official, and only Natural Movement Fitness certification, with thousands of certified professionals and dozens of MovNat Licensed Facilities all around the world. Whether you're completely new to Natural Movement Fitness, or a seasoned veteran looking to expand your skillset, the MovNat Level 1 Certification is your launchpad to a deep understanding of natural human movement, how to integrate it into your training and lifestyle, and help others do the same.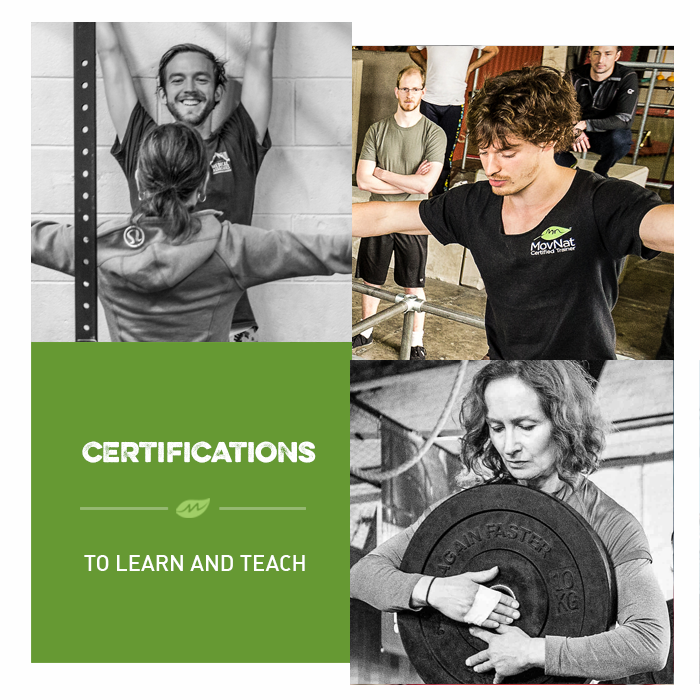 Check out our programs designed for professionals and serious enthusiasts who want to take their movement skills and fitness to the next level.